A couple days before we left for our whirlwind Mexico vacation, we received the word that the Playa del Carmen wedding we were going for, and all the Playa del Carmen guests, were going to be moved to Cancun due to construction at the original resort. Well, Anthony and I were not staying at Playa del Carmen to begin with – we were staying just across the water at the sister resort in Cozumel. So we left bright and early on Thursday morning, not really knowing what our plans were the next few days, but down for whatever and ready to relax in warm weather.
We landed at 4pm, caught our transport to the resort, enjoyed a nice welcome drink while getting checked in, and scheduled our activities for the next day. We explored our resort, looked out at our beautiful view of the ocean from our room, and hung out with a bottle of red wine in our jacuzzi that evening.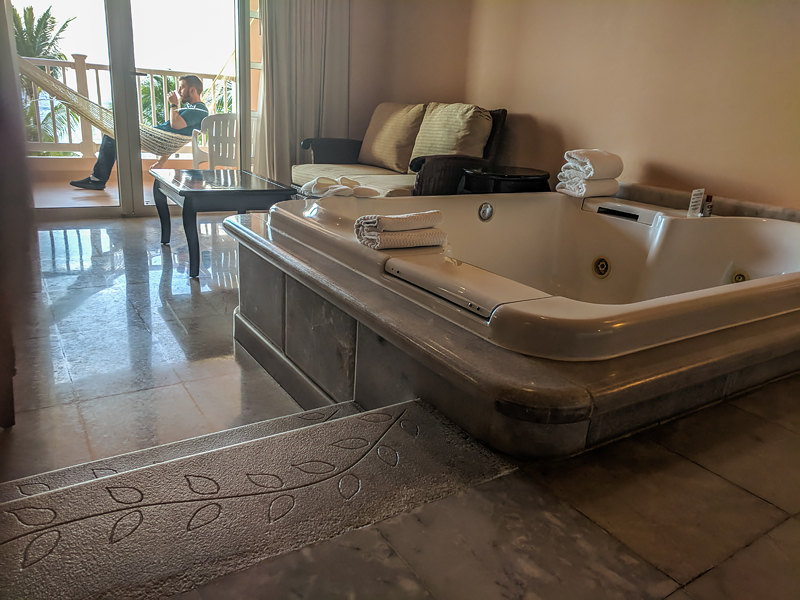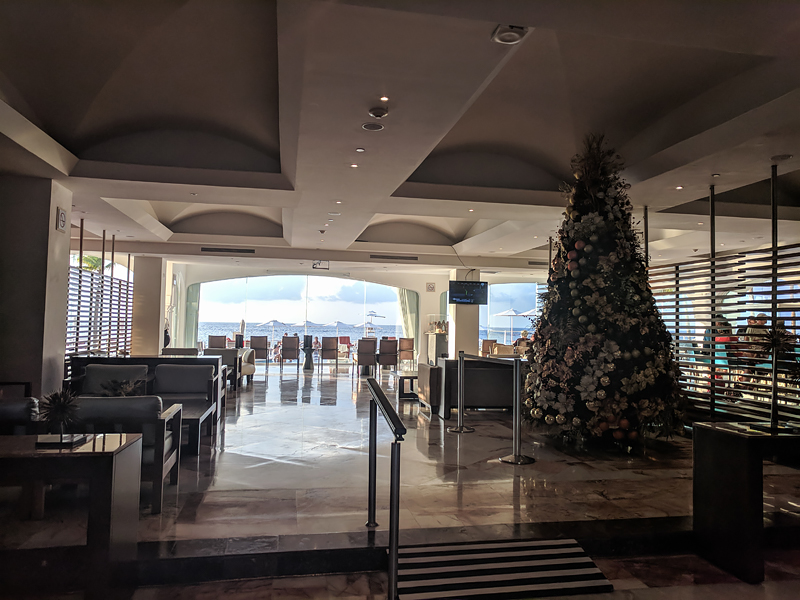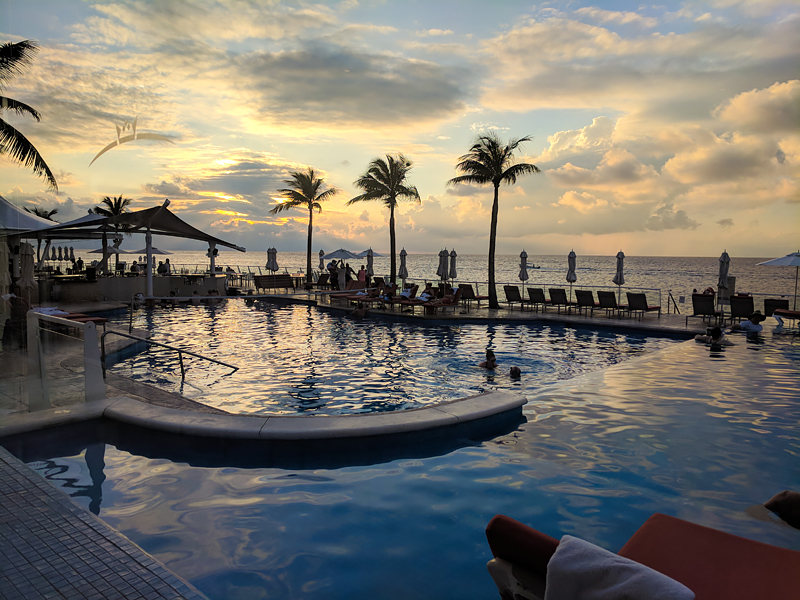 At 8:00 the following morning, we got all suited up for our 2 tank morning dives. The storms we were supposed to have turned into nothing but a light sprinkle early on. Our first dive site was about an hour-long boat ride out, but I was mesmerized by the bluest waters around us, so I didn't mind. Soon enough, we were stepping out into the water and sinking down, navigating gorgeous coral reefs.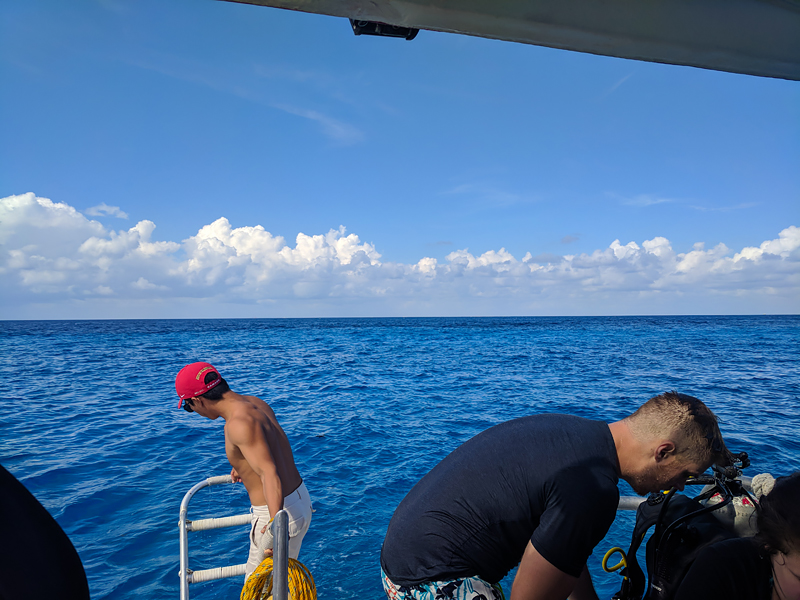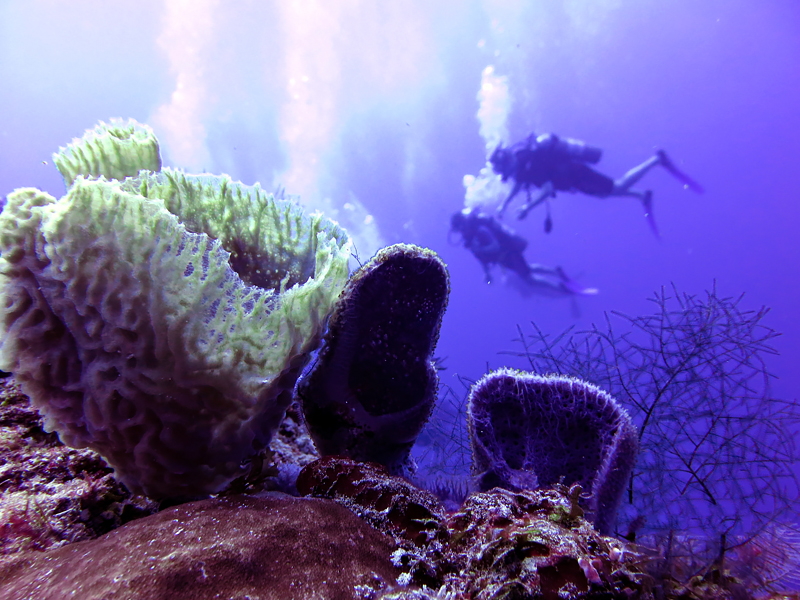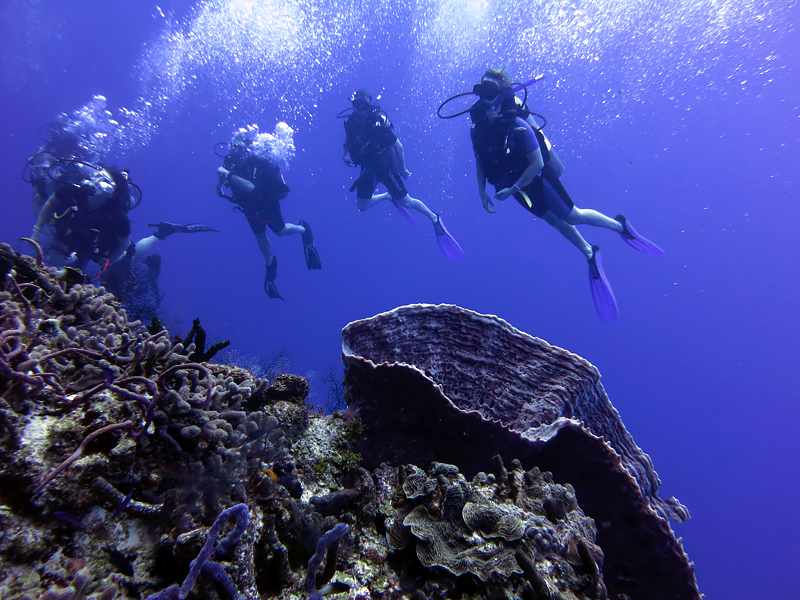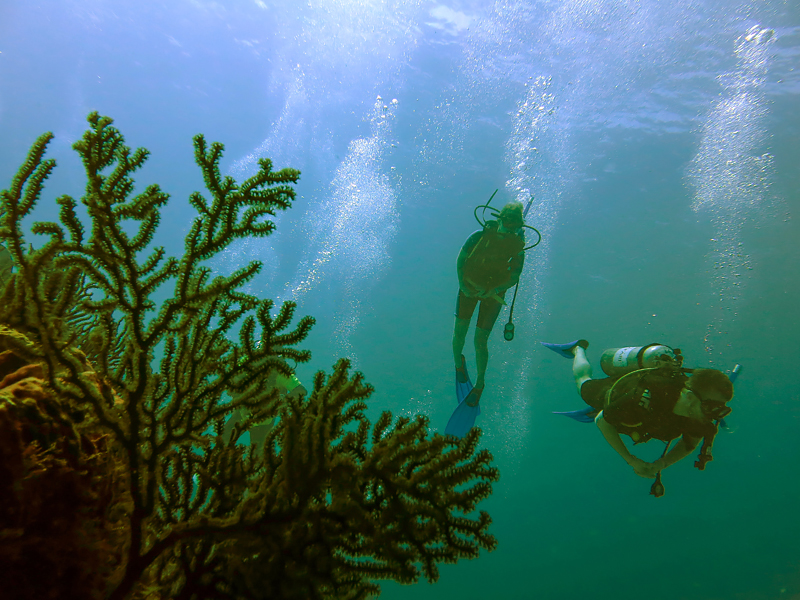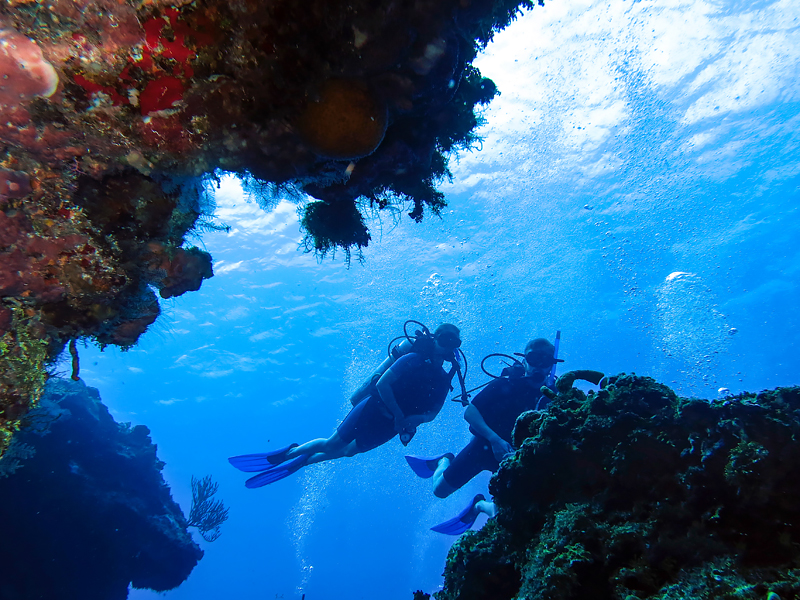 Our next dive didn't have as much coral, but the sand plains showcased a lot of great sea life, from sting rays, to large colonies of lobsters.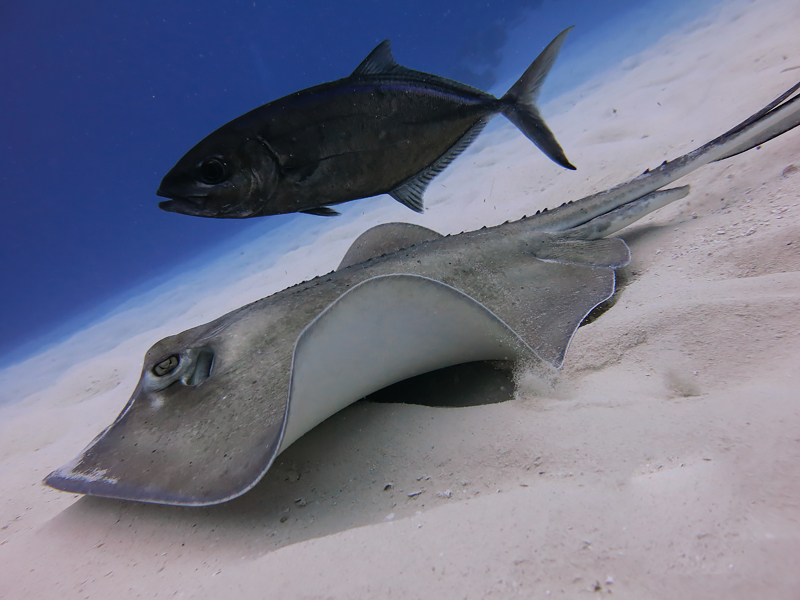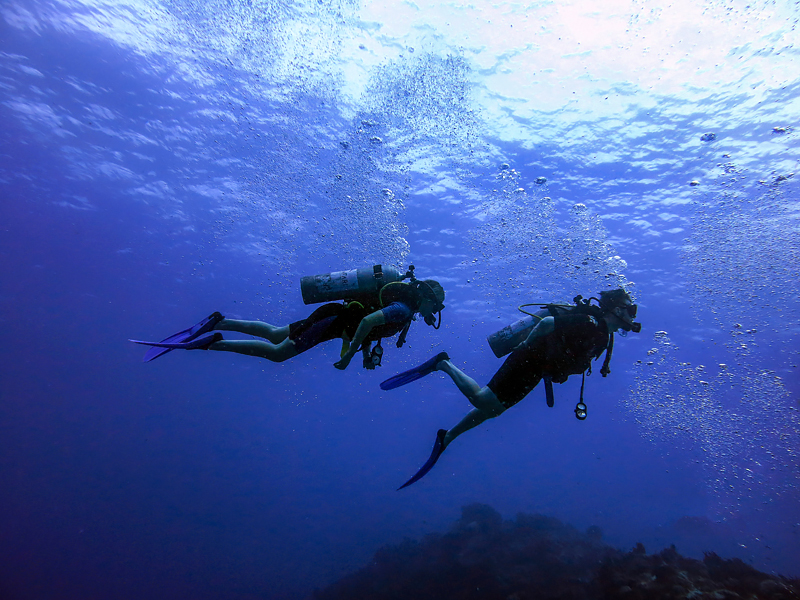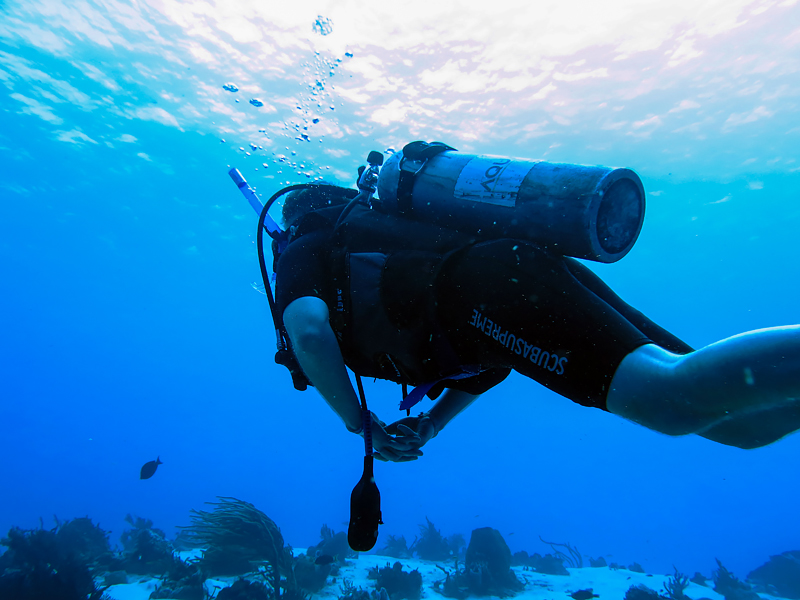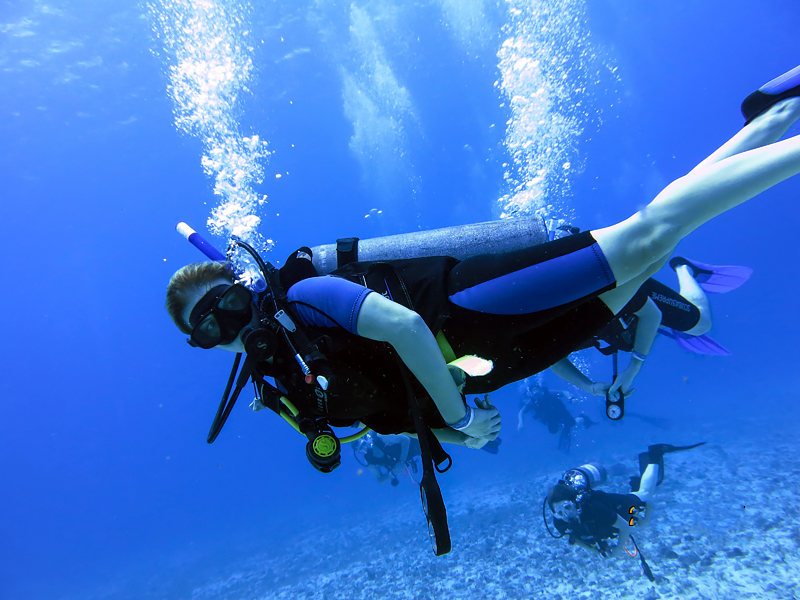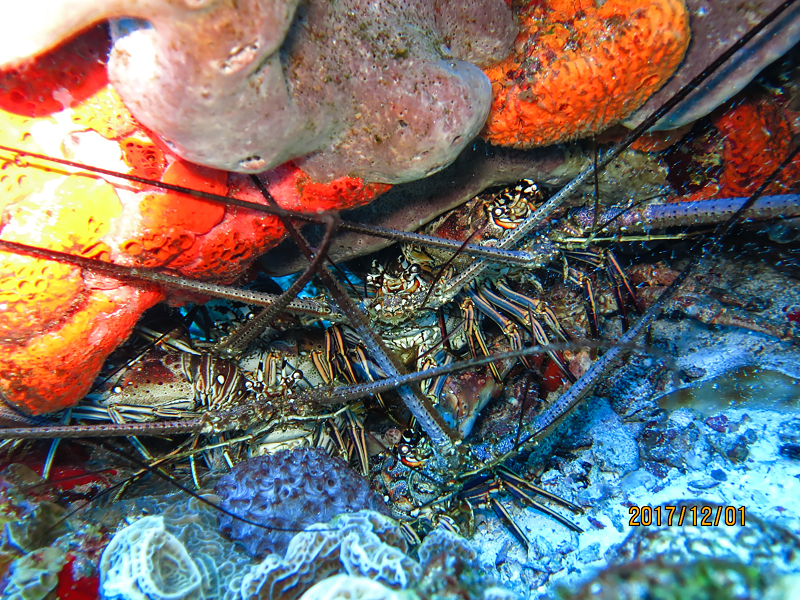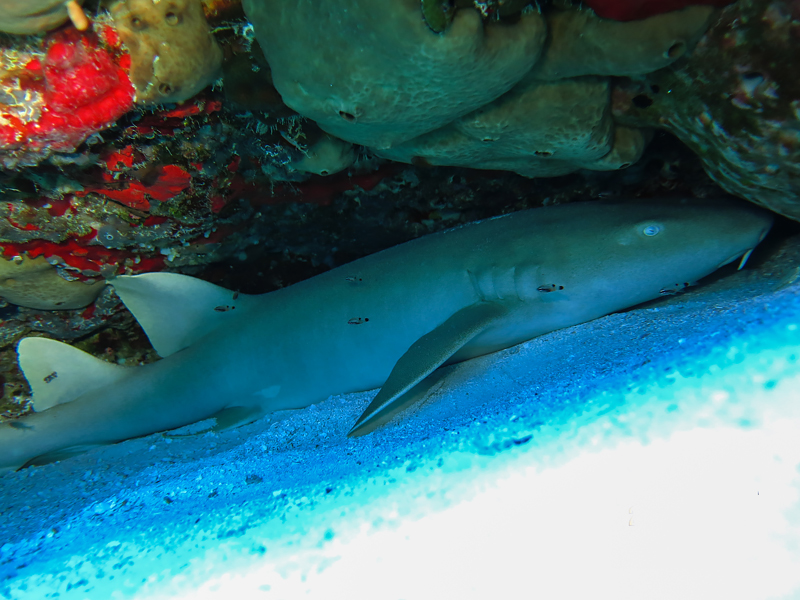 I was chilly under water, but the sun was shining brightly when we came back out, so it didn't take me long to warm up.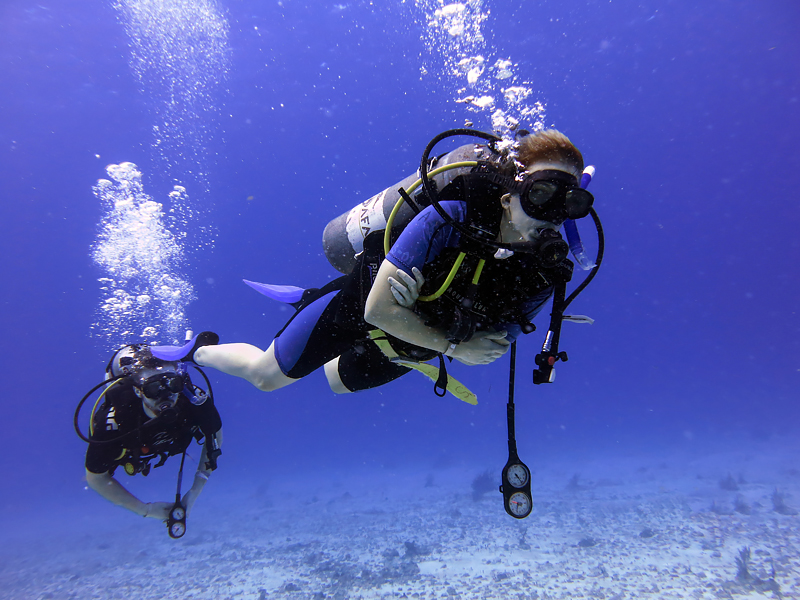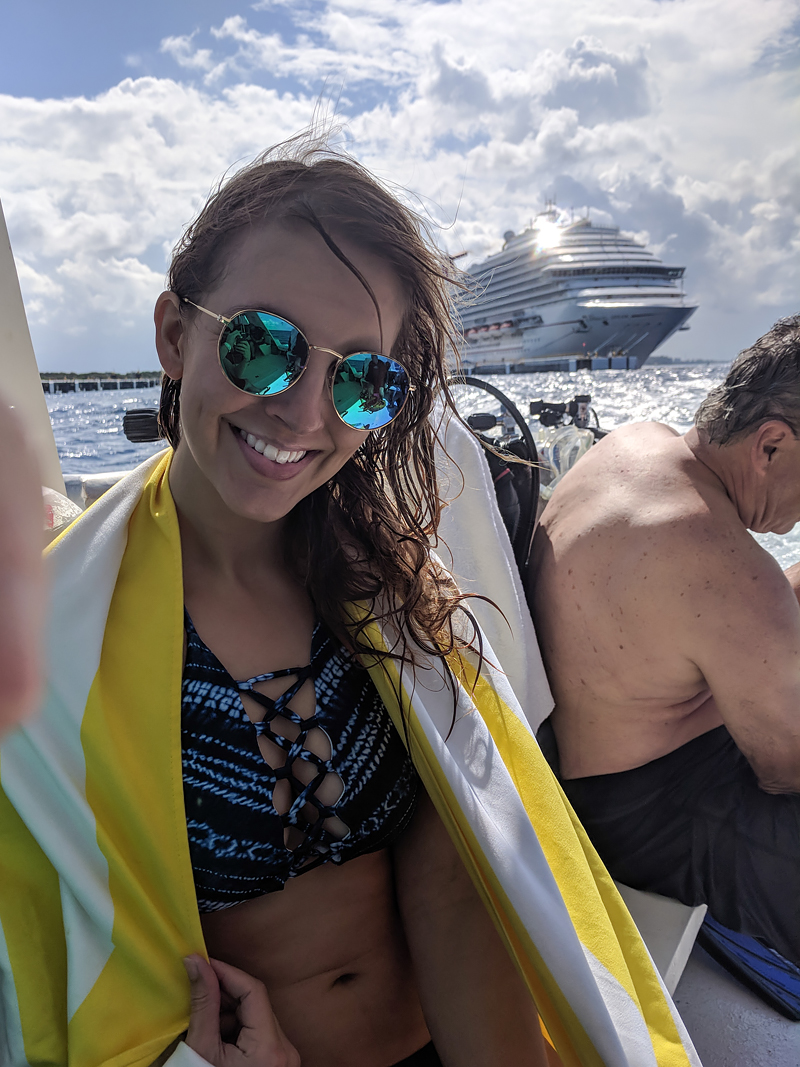 We made our way back to the resort, rinsed off our gear, and hung out at the outdoor bar for a quick lunch. Anthony left for a third dive while I stayed behind to get a massage.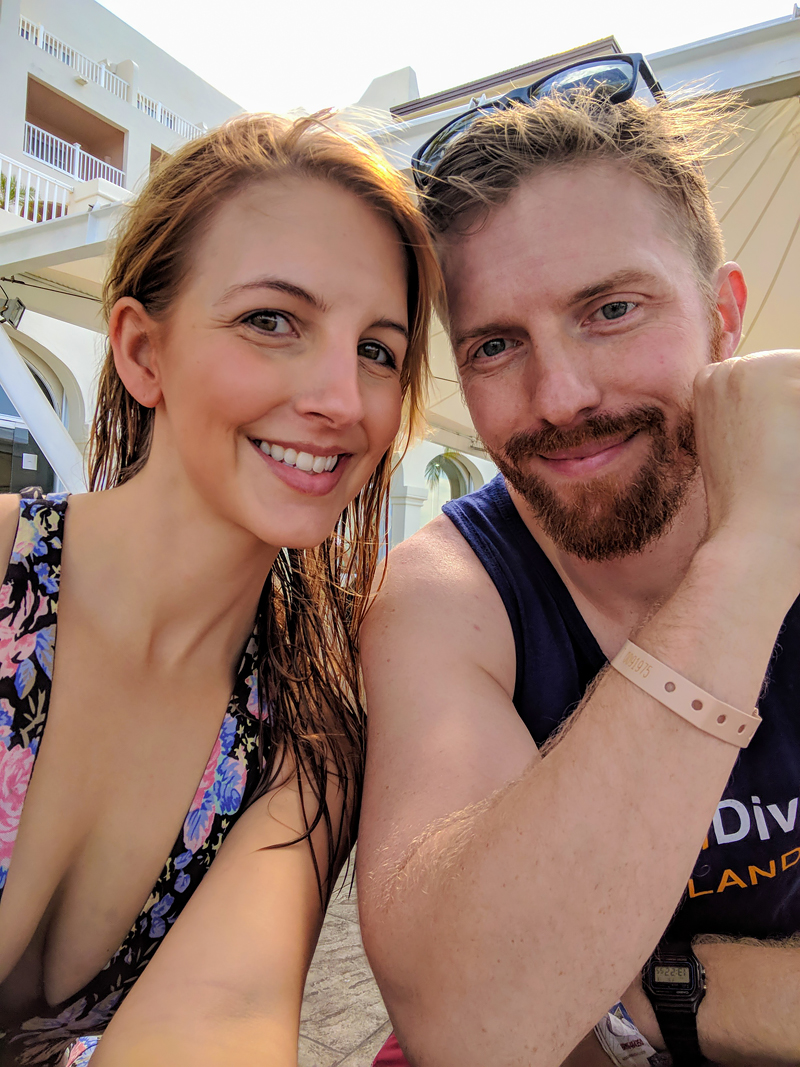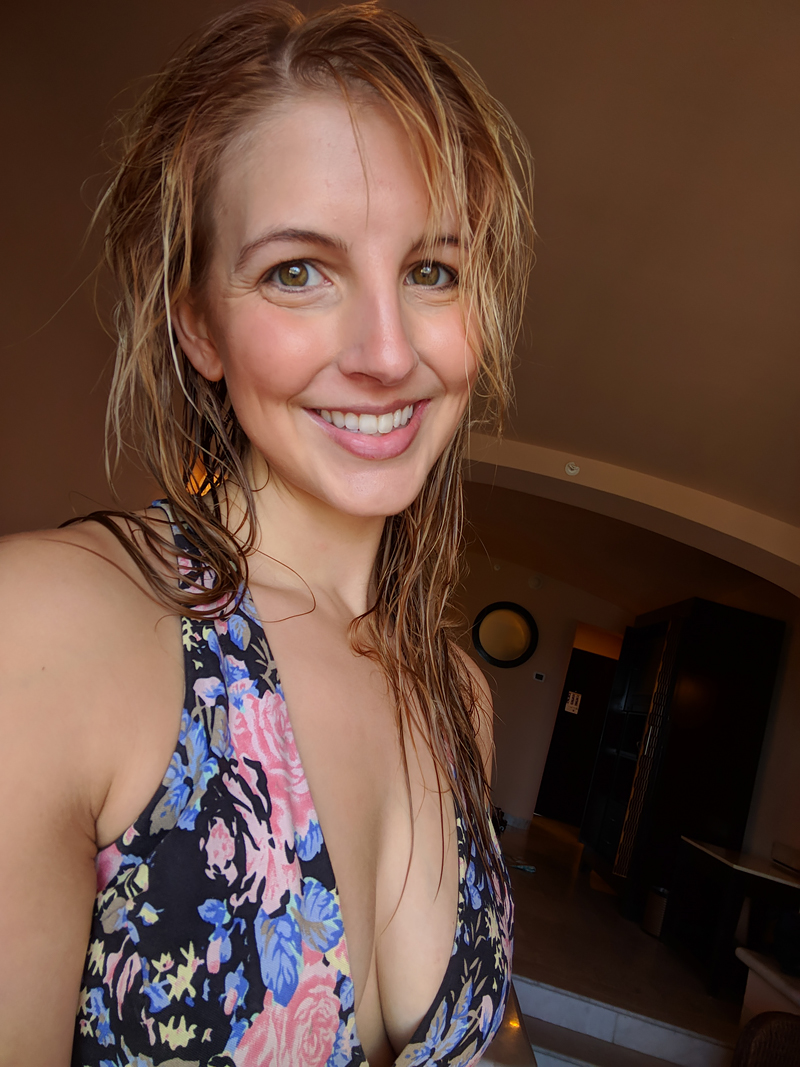 I was led up to the massage room, a lovely massage table overlooking the beautiful water outside. I picked out the essential oil I wanted to message, undressed, and settled on the table under the sheet. The hour-long deep tissue massage was heavenly, and I wished for another hour of it.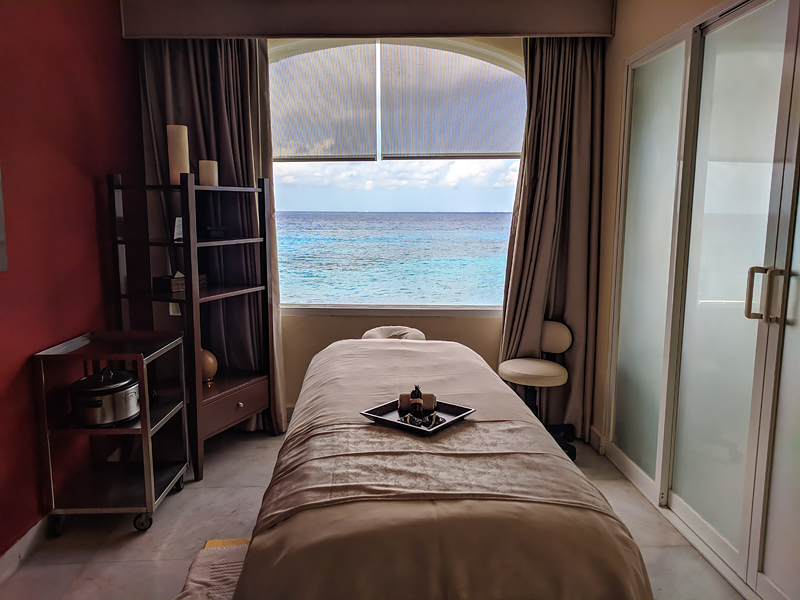 Nice and relaxed, I grabbed a beer and hung out in my hammock and waited for Anthony to get back from his dive.
A children's choir showed up to put on a show, so we escaped the chaos and went outside again for dinner. It was a gorgeous evening, even when the rain blew in.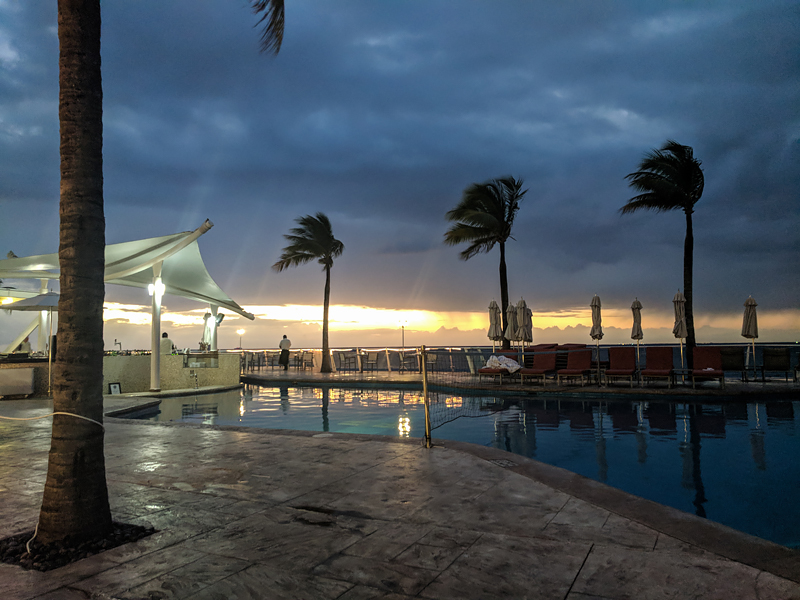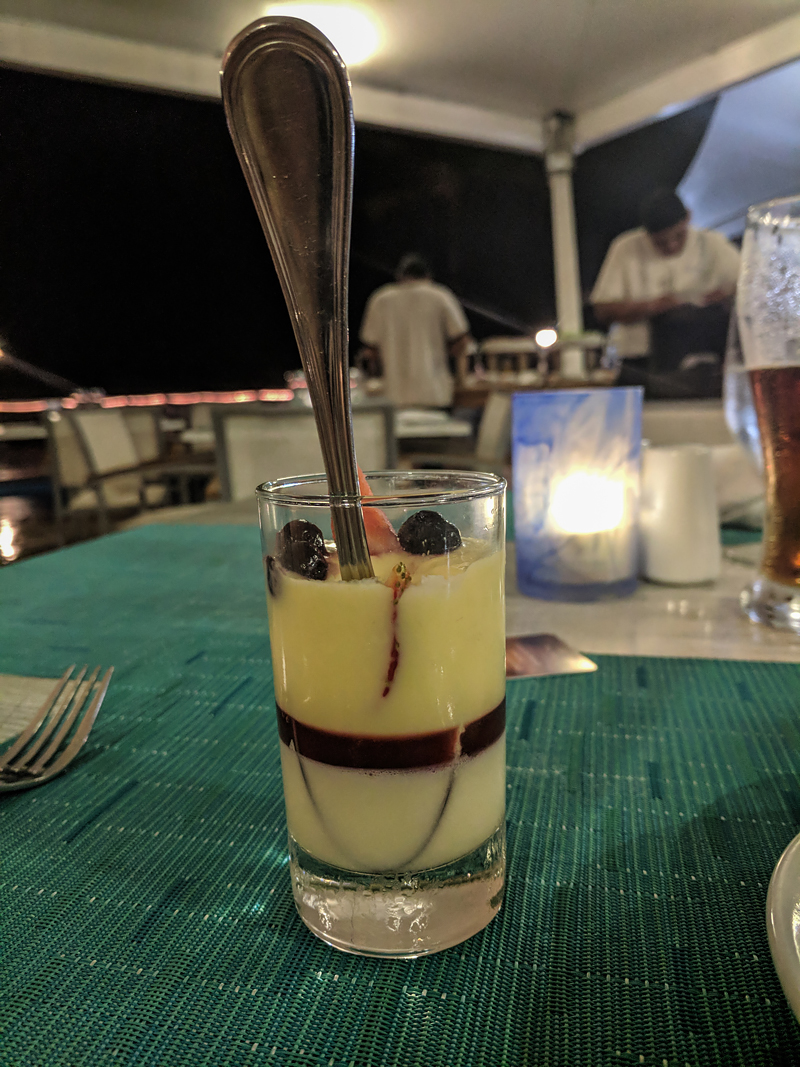 By the time we went back in, things had settled down so we grabbed some cocktails from the bar and took them up to our room to hang out in our jacuzzi again. Some late night room service later on made me nice and sleepy for a full night's sleep.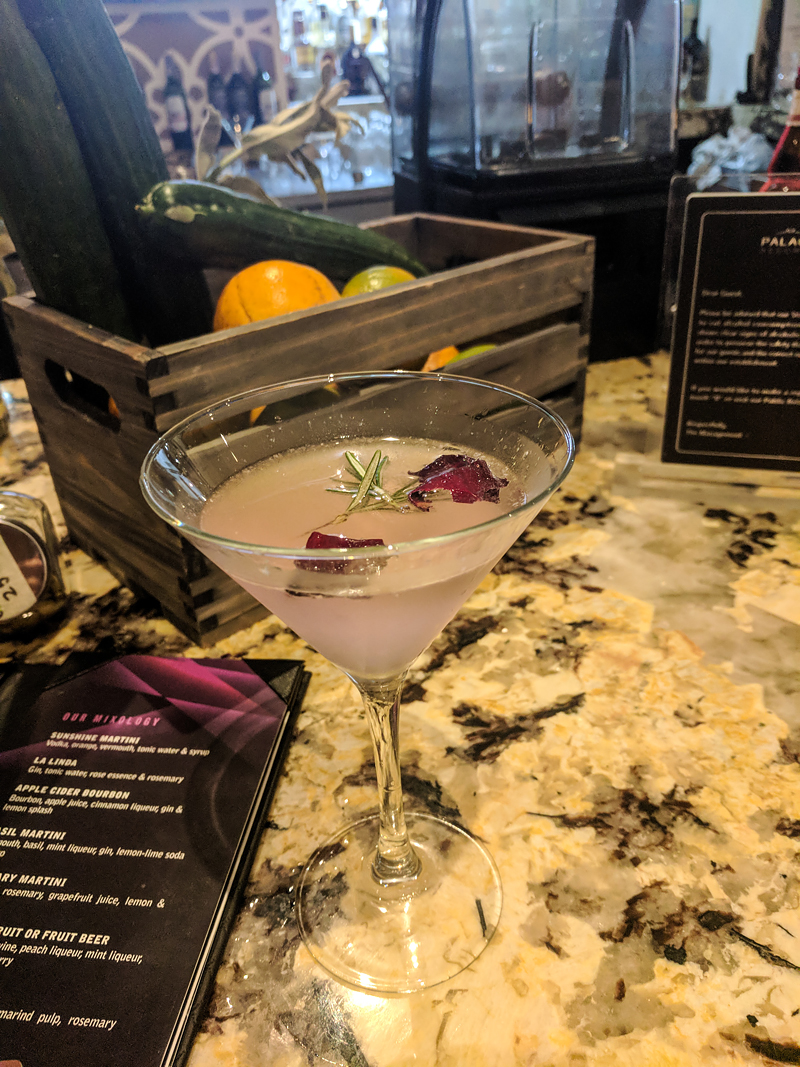 The next day was wedding day. The resort got everything set up to transport us there for the night. We took the ferry to Playa del Carmen, a 45 minute rocky ride. Once we arrived, the resort there got us a taxi to Cancun. There was an accident slowing down traffic on the way, so we arrived an hour later than planned, had a not-so-smooth check-in, and made it to our room with barely enough time to change clothes and brush our hair.
Not that brushing our hair ended up being worthwhile because it was a windy evening on the beach, but it was a beautiful beach and a beautiful wedding, so no complaints.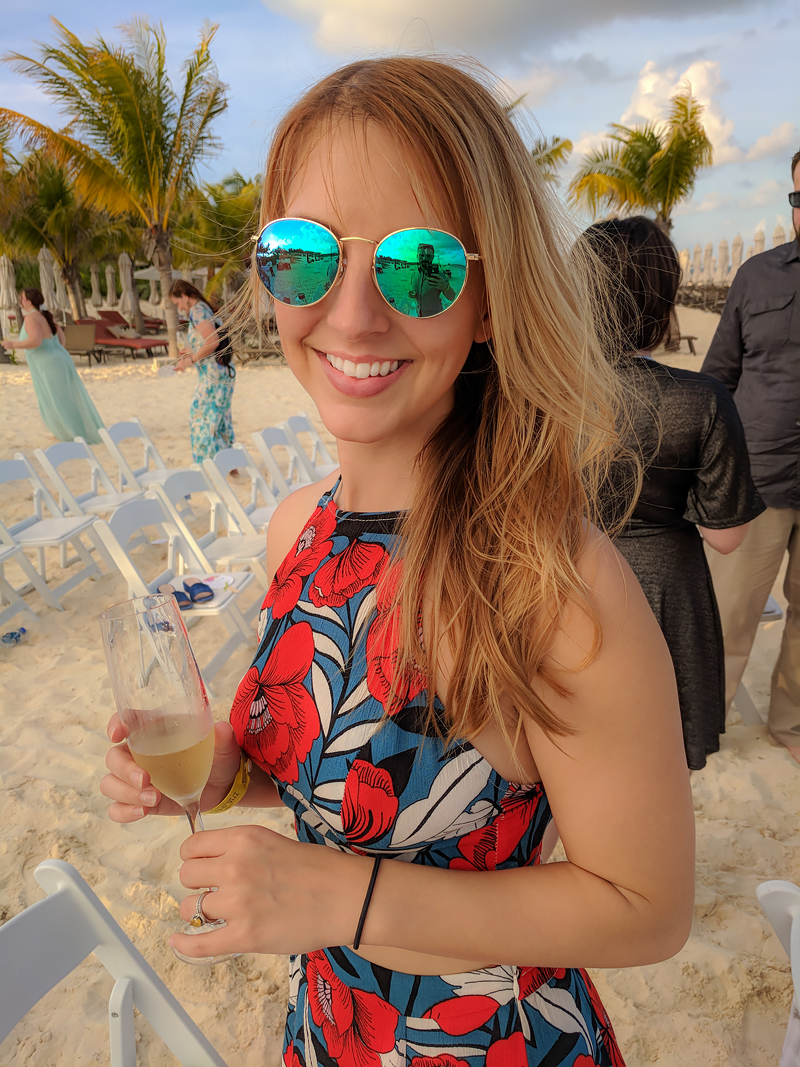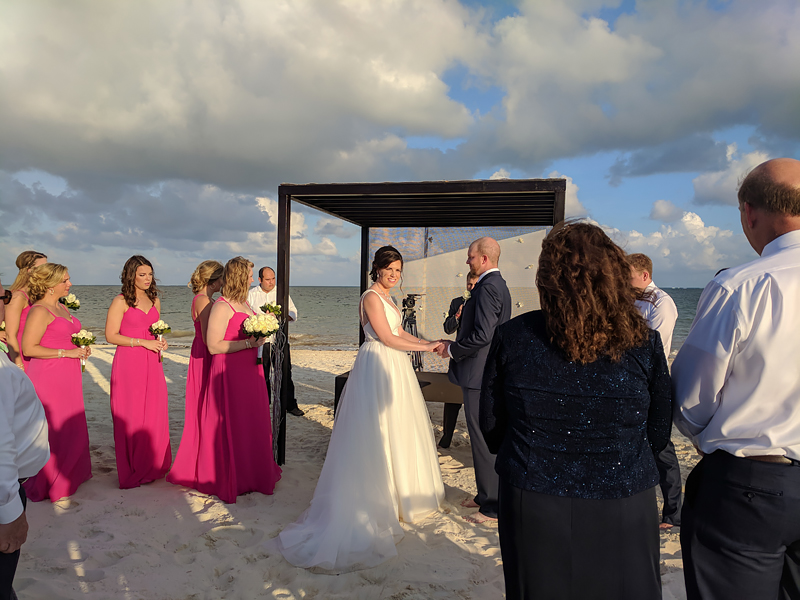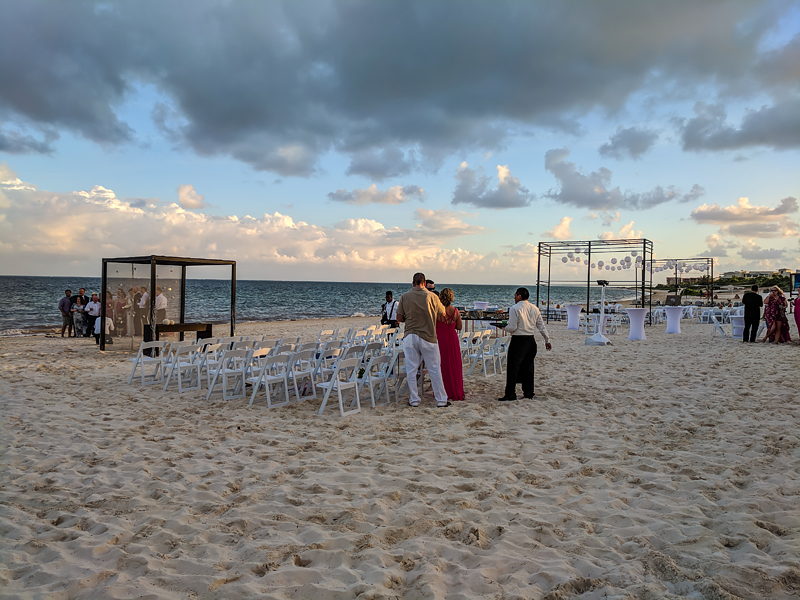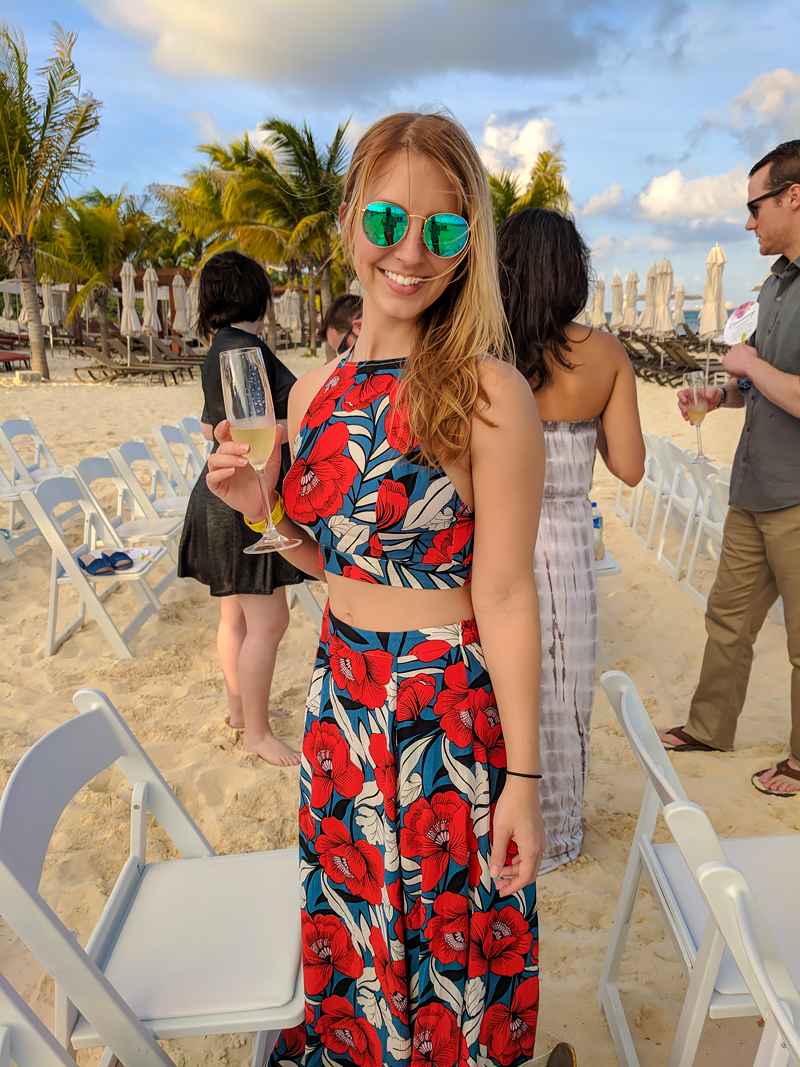 After the ceremony, we hung out for a cocktail hour while pictures were taken and then danced the night away at the reception, having a fabulous time. Cheers to Keaton and Brooke on their marriage and throwing a great party.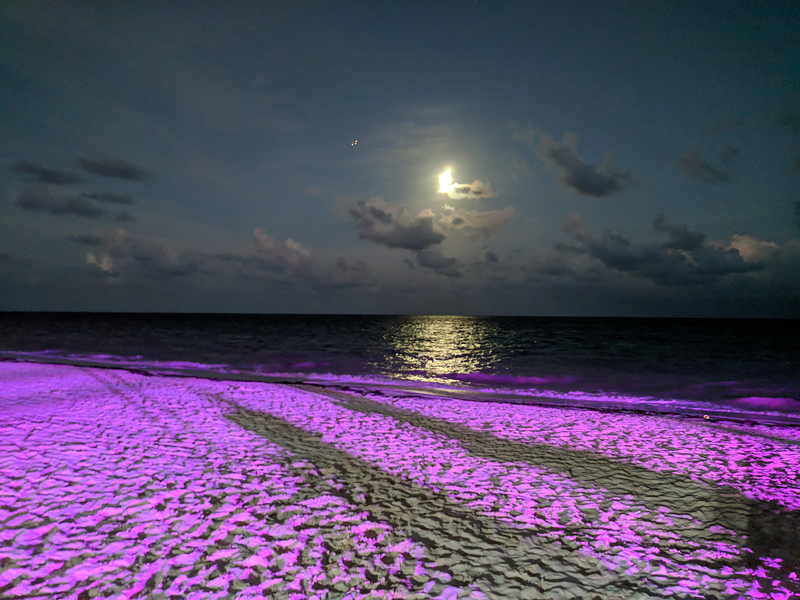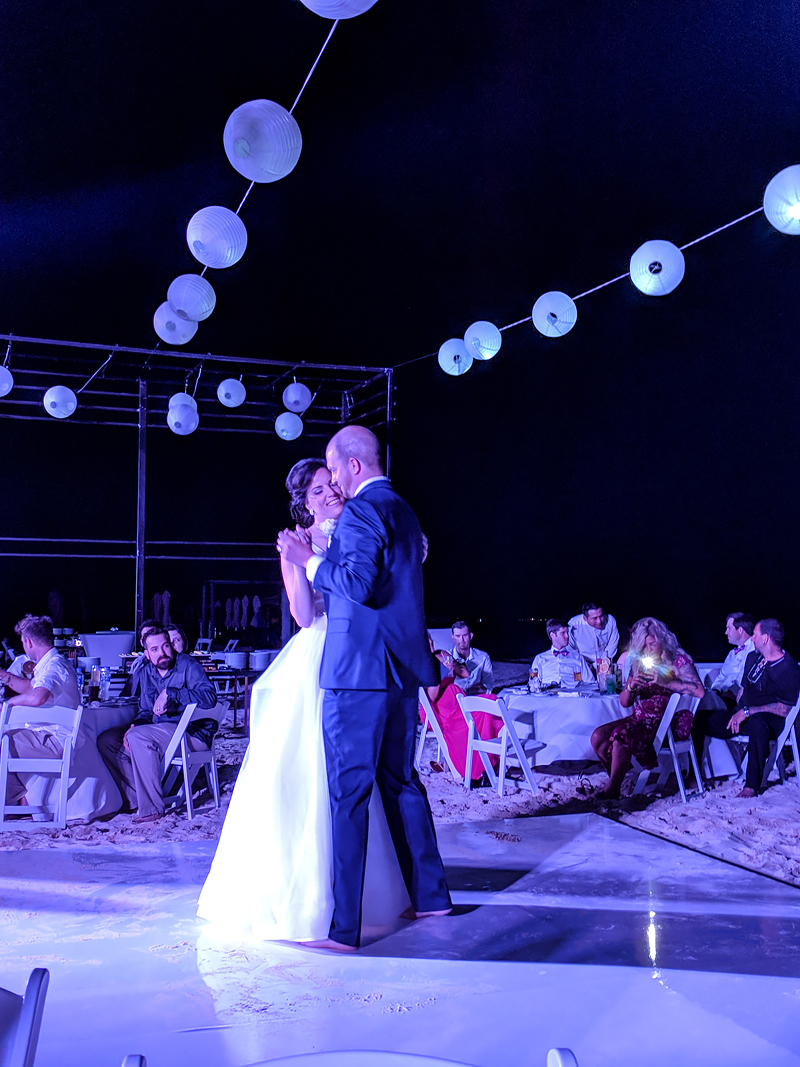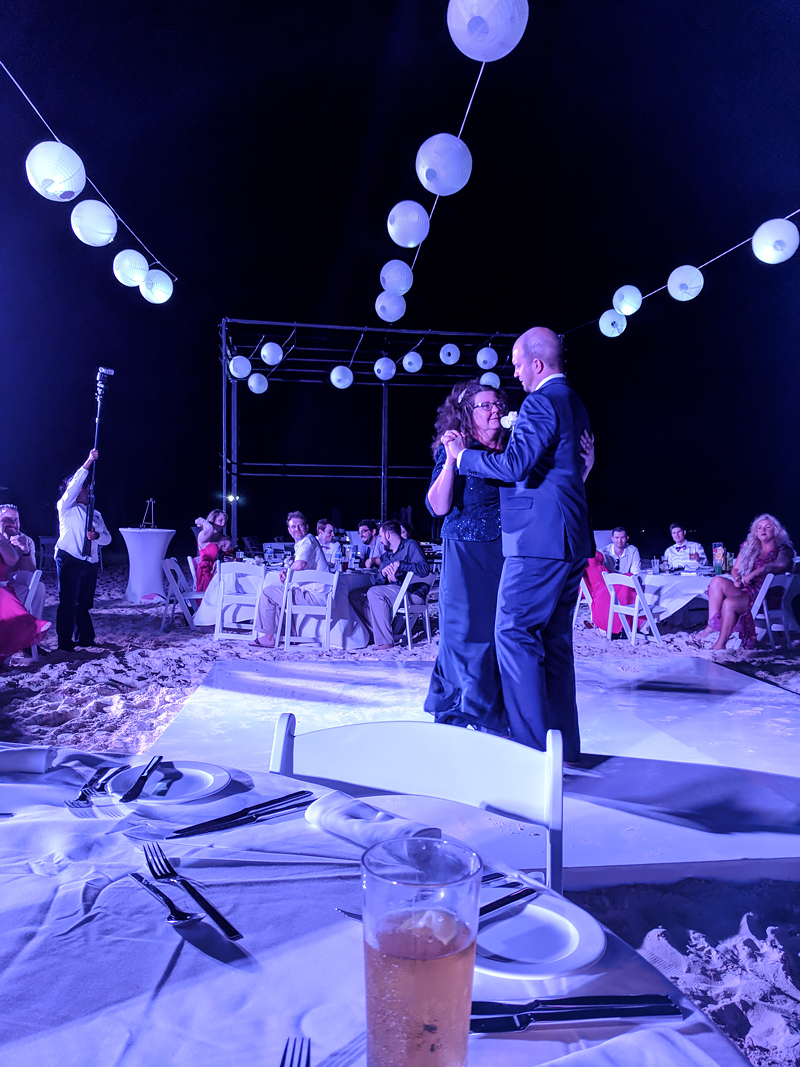 After eating breakfast with family the following day, we got our transportation back to Cozumel set up. A much easier taxi ride, and a much rougher ferry ride than the previous day got us safe and sound back on the island. We had an hour to kill, so we found a little local restaurant for lunch.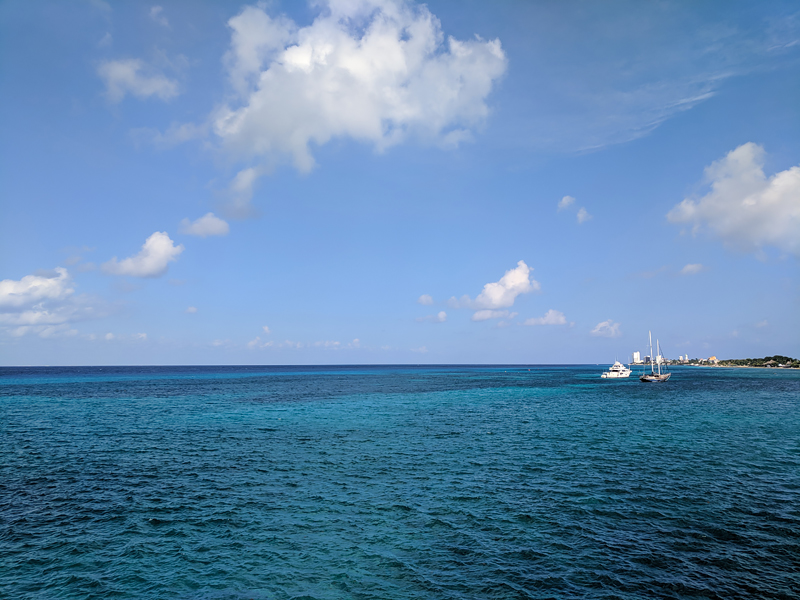 Unfortunately, the little local restaurant didn't accept cards, which we found out after eating. We were $10 in cash, but no big deal, because there was an ATM real close. Anthony went to pull out some cash while I stayed, but he quickly came back, letting me know his debit card was missing. That wasn't ideal, but I figured we'd worry about that later, and gave him my debit card to used instead.
Fifteen minutes later, he came back having had no success. The card didn't work at either ATM he tries. Thinking someone must have found his debit card leading to a hold being placed on our account, I called the bank in a panic, as we were now running late for getting to the airport for our flight. Turns out, Anthony was just putting in the wrong PIN. So, I ran and got the cash, paid, and rushed over to get a taxi to the airport. A bit of a chaotic ending to a great little trip, but it wouldn't be a vacation without at least a little bit of stress.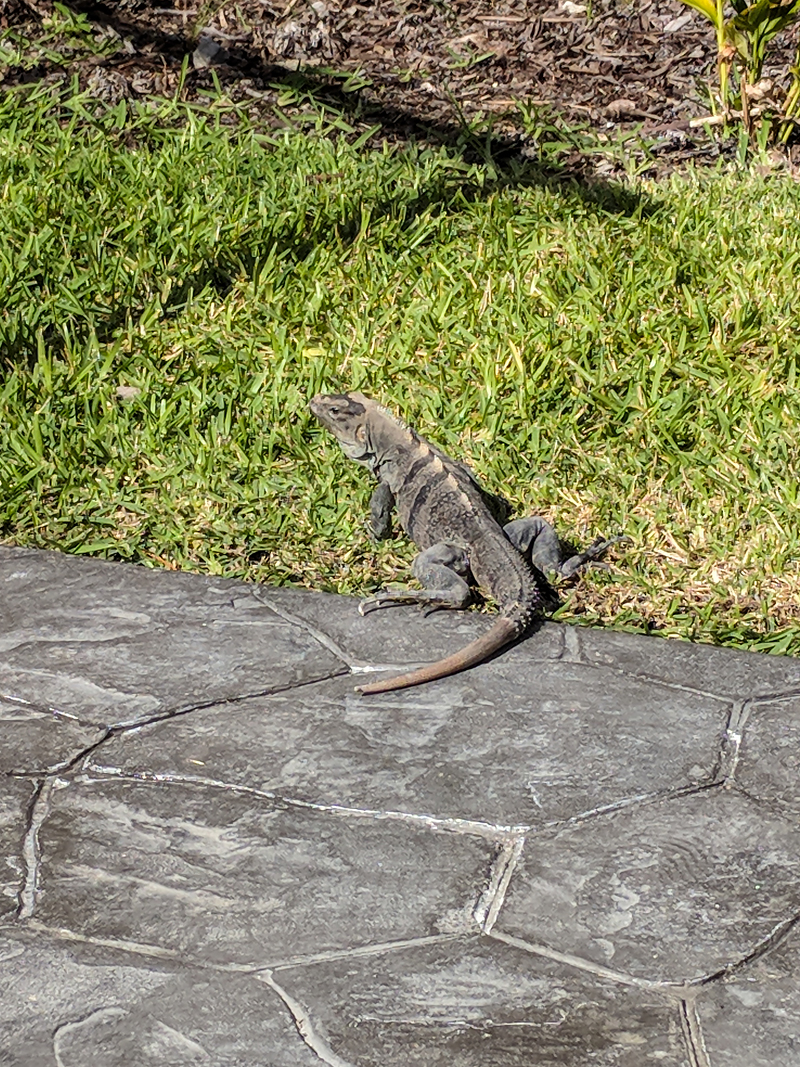 Those four days left me wanting to see much more of Mexico, so we will be back to explore more than just the Caribbean.