We left our little campground in the East Fjords before anyone else was even getting up.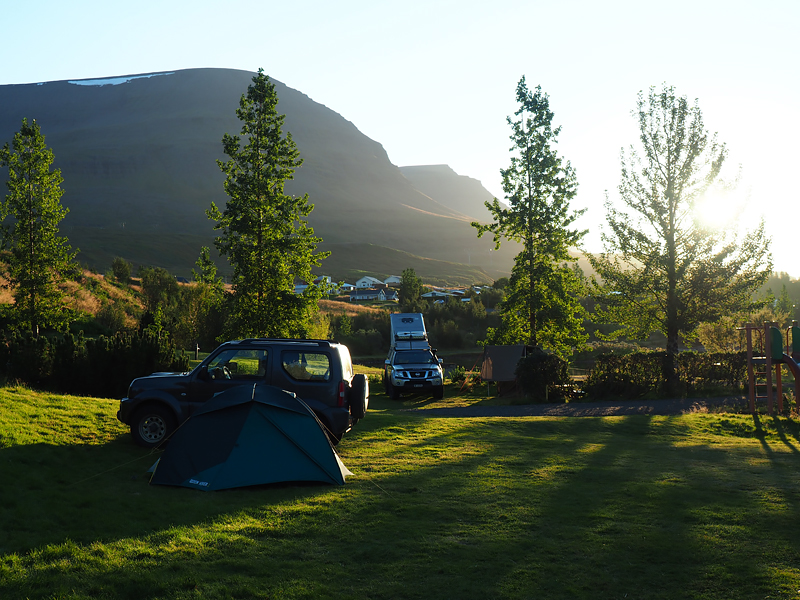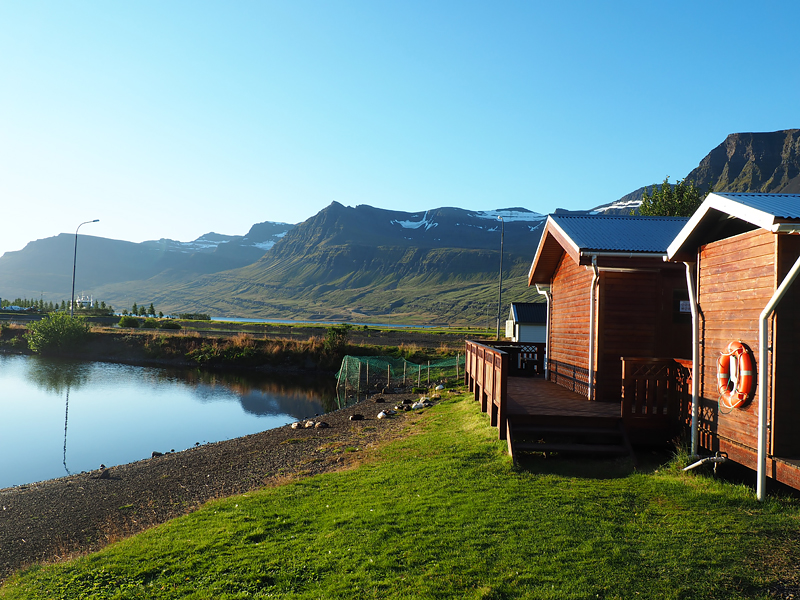 This meant we had the roads all to ourselves as we drove along the coast, passing through Stodvarfjordur and Breiddalsvik.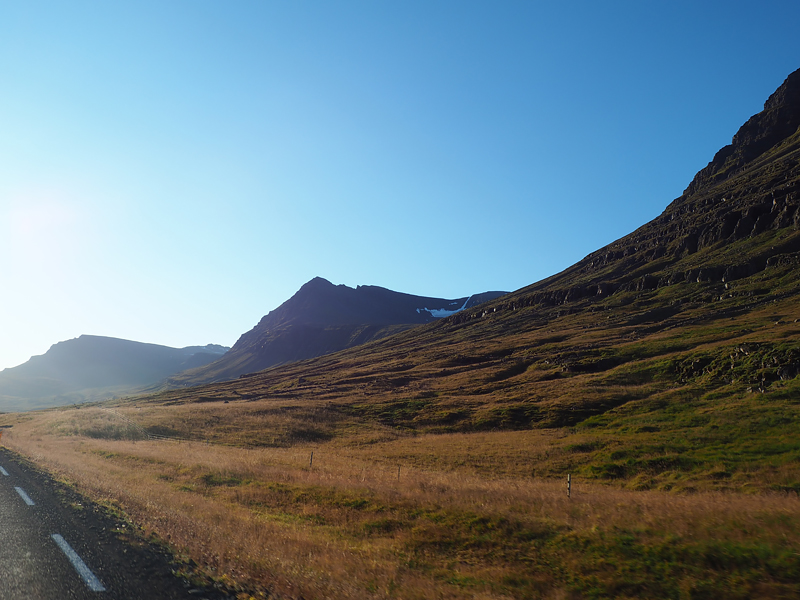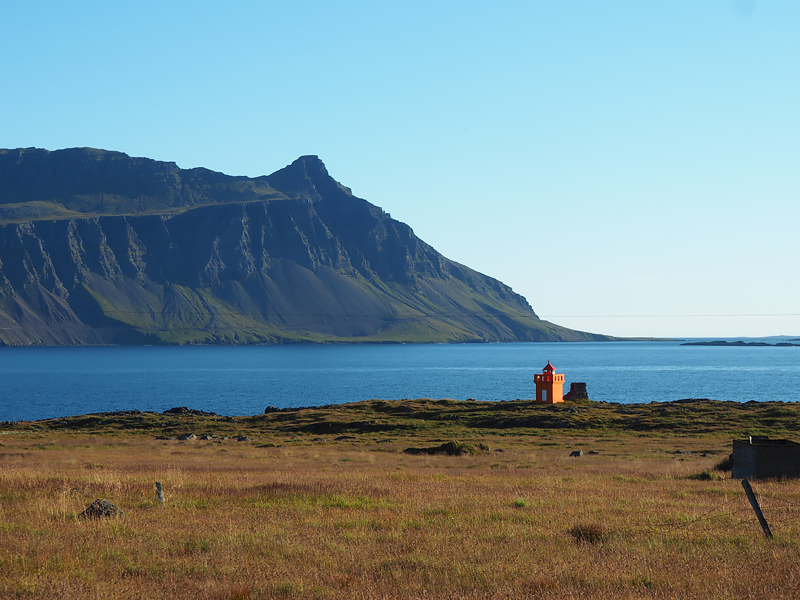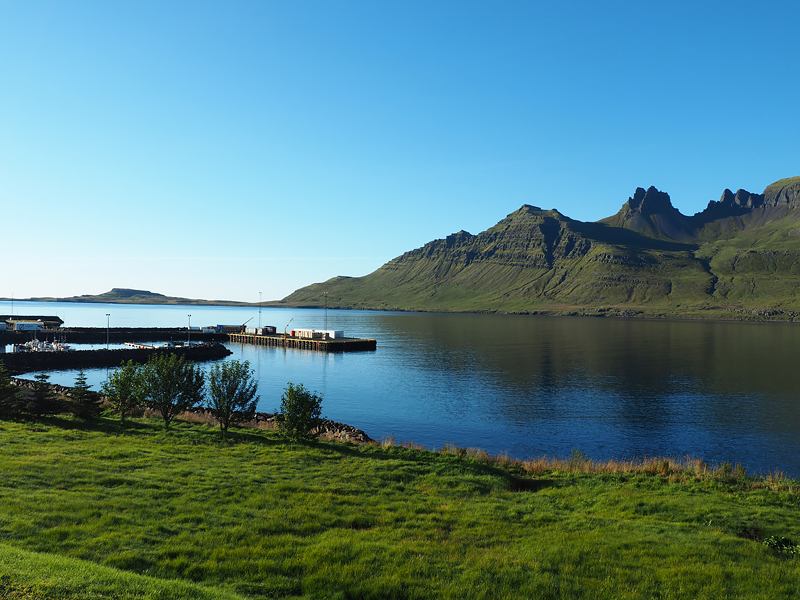 It was definitely the best weather we've had all trip. It was warm and sunny and absolutely beautiful. The water sparkled in the sunlight, and when we eventually reached a point where we were driving with fjords on our left and glaciers on our right, I didn't think it could get any better.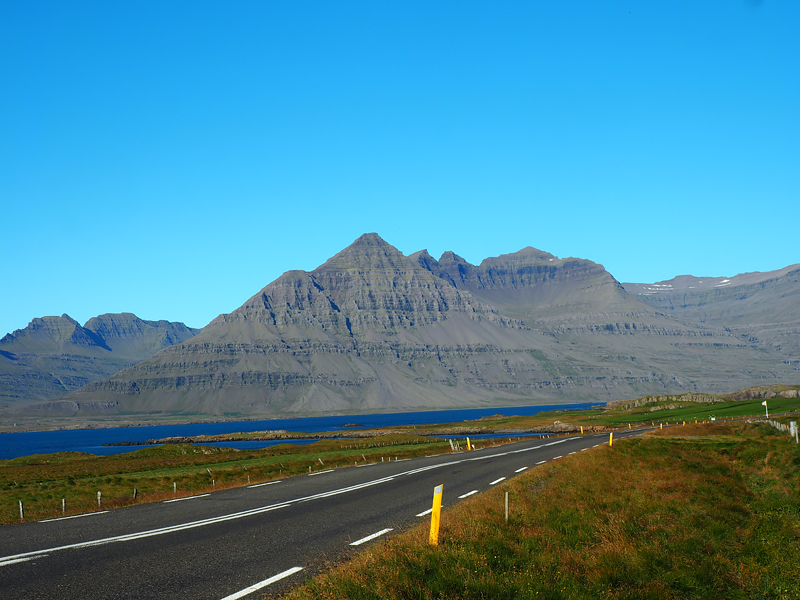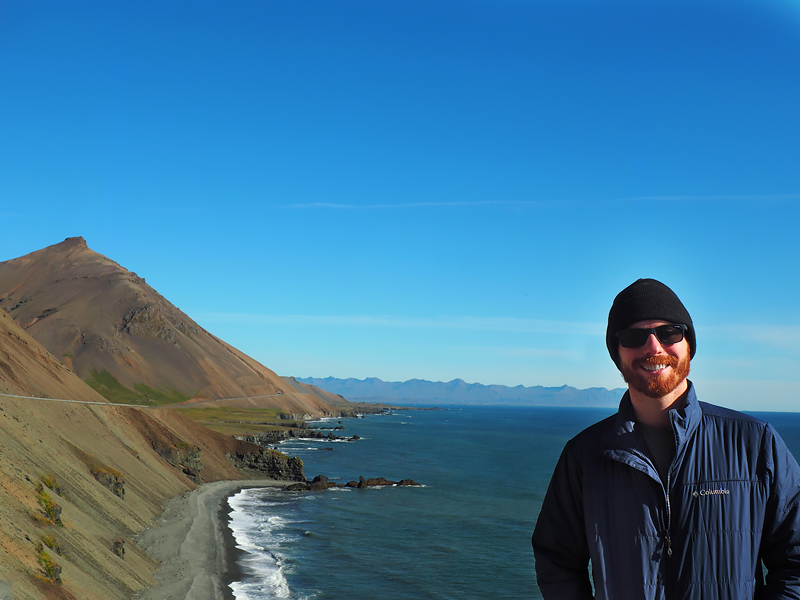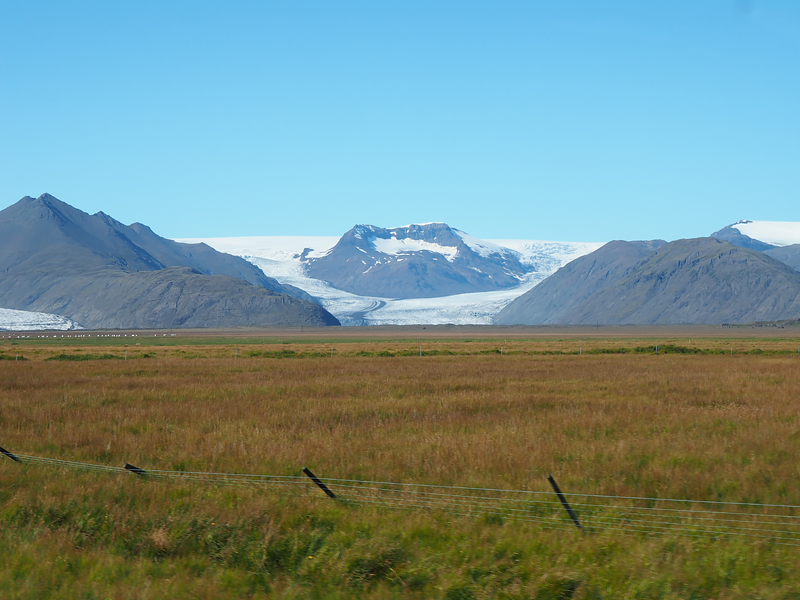 We stopped in Hofn for a quick lunch and some groceries and gas, and then were off driving, catching up with all the tourists that make it as far as the south coast and no further. And the horses.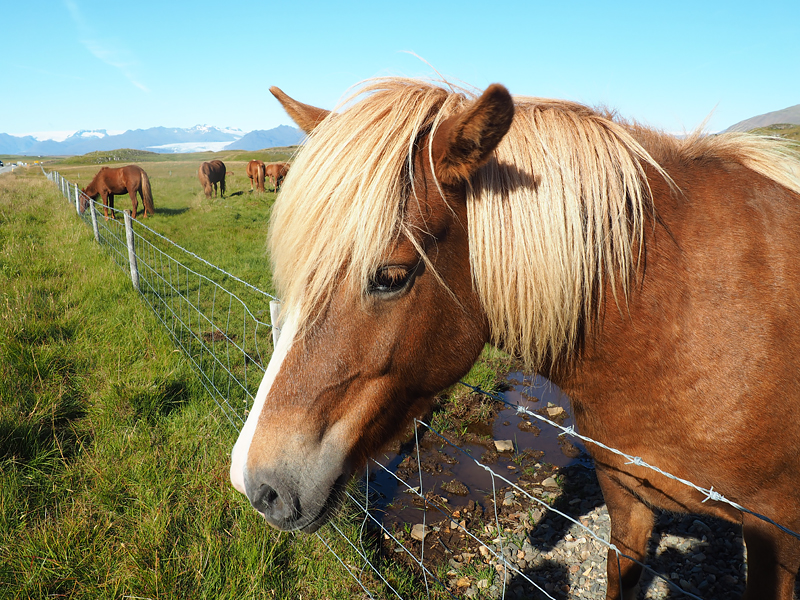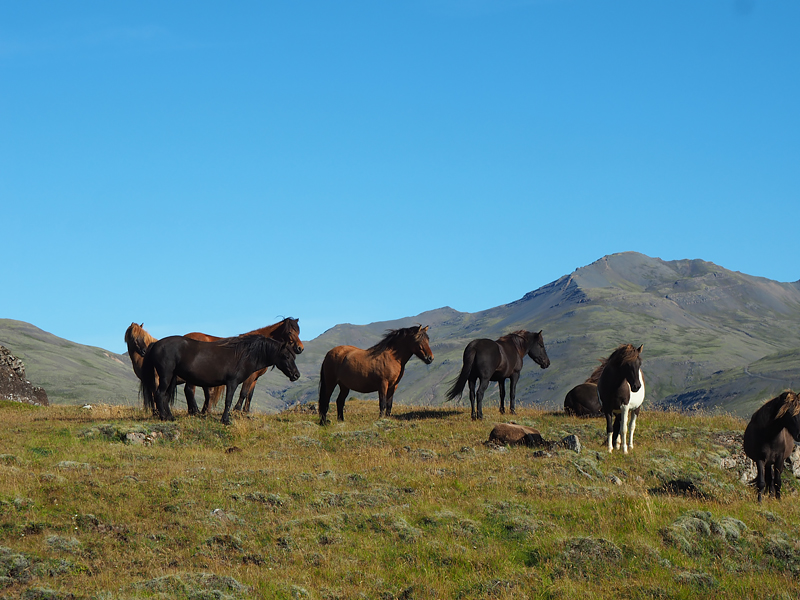 We saw a massive black sand beach along the side of the road, so we stopped there, trying to run up the black pebbles to get the views of the black sand meeting the ocean with the mountains in the background.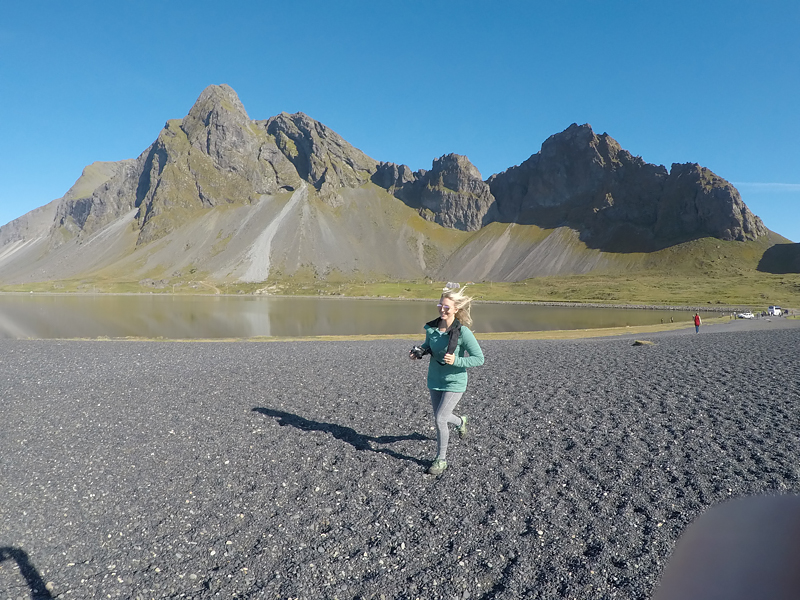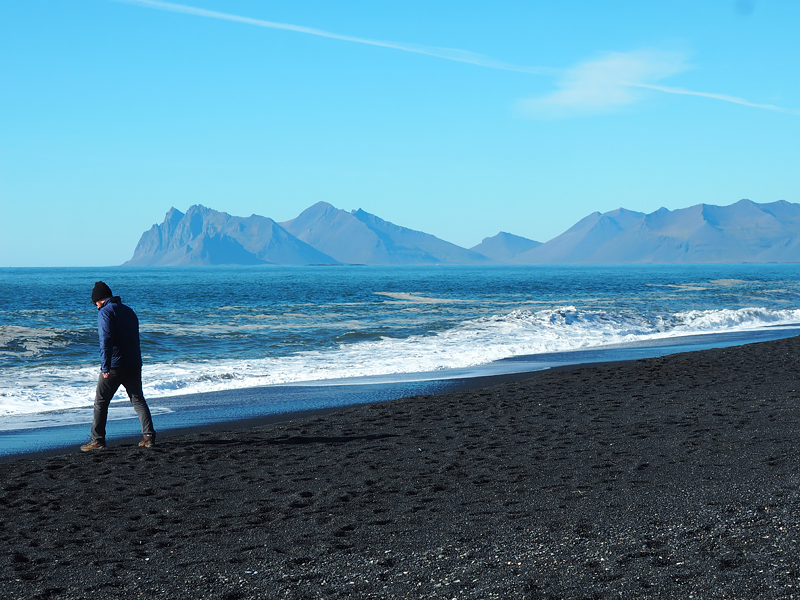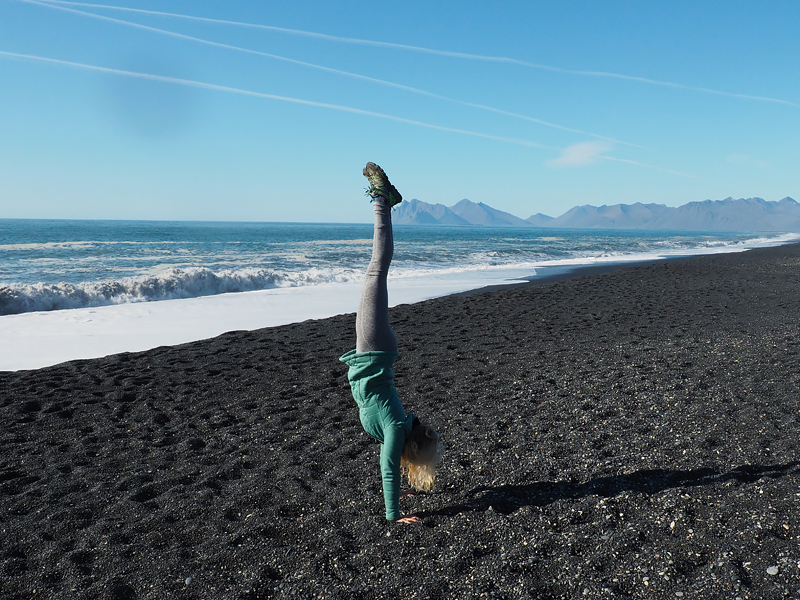 After that good fun, we continued on past countless mountains and waterfalls.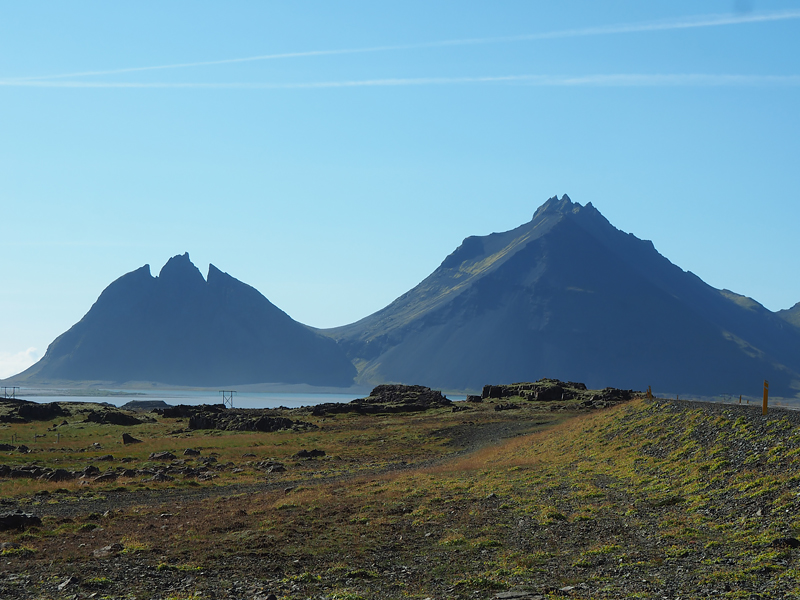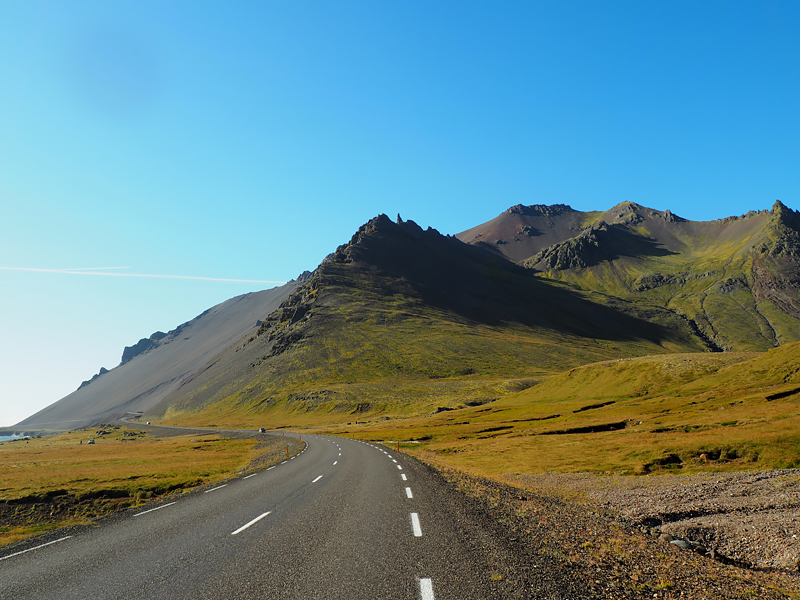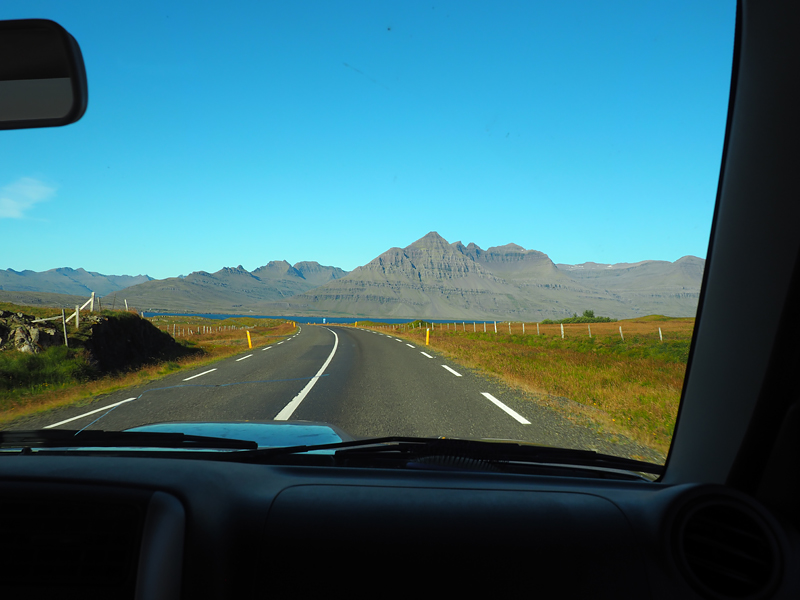 And then at last, we made it to Jokulsarlon. We went to Jokulsarlon the last time we were in Iceland, and we honestly didn't get the hype that time. But it was cloudy and dull the day we had been there before. This time it was brilliantly sunny, and suddenly, we understood why everyone is so obsessed with it.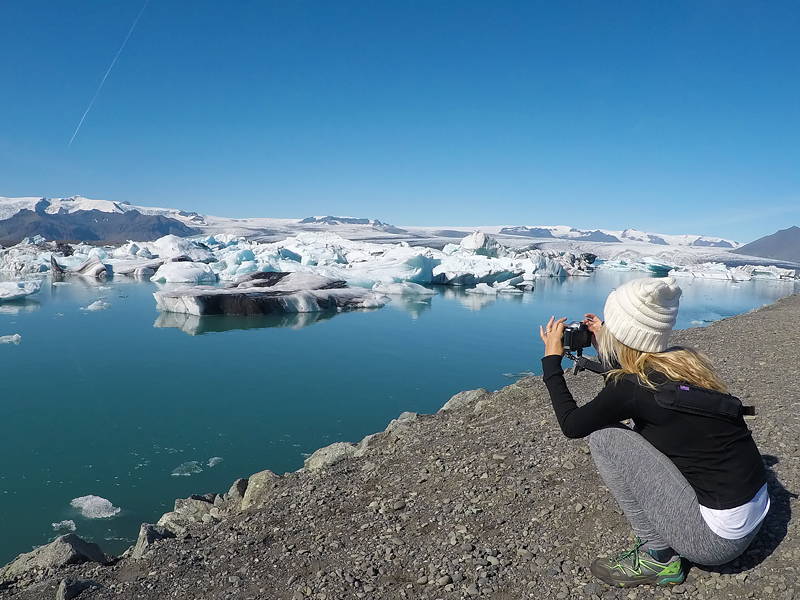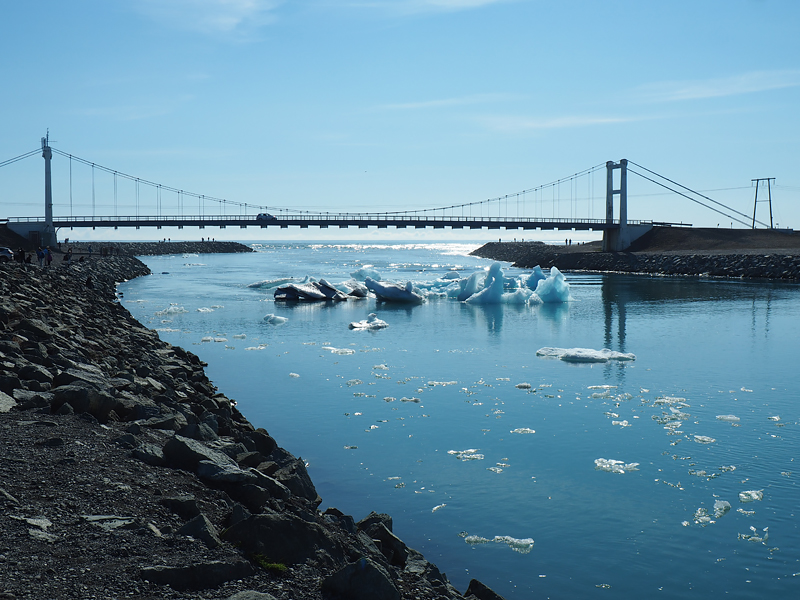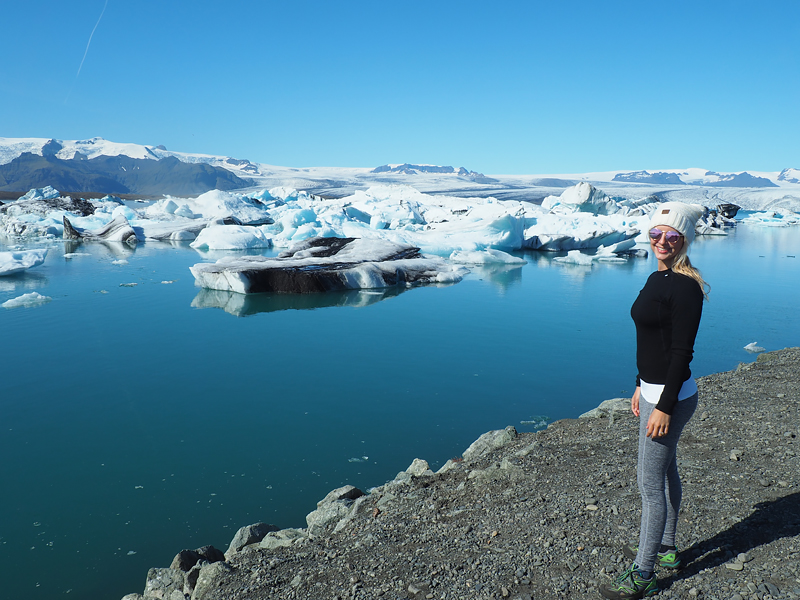 We could see little seal heads popping up out of the water here and there, bathing in the freezing cold glacier lagoon.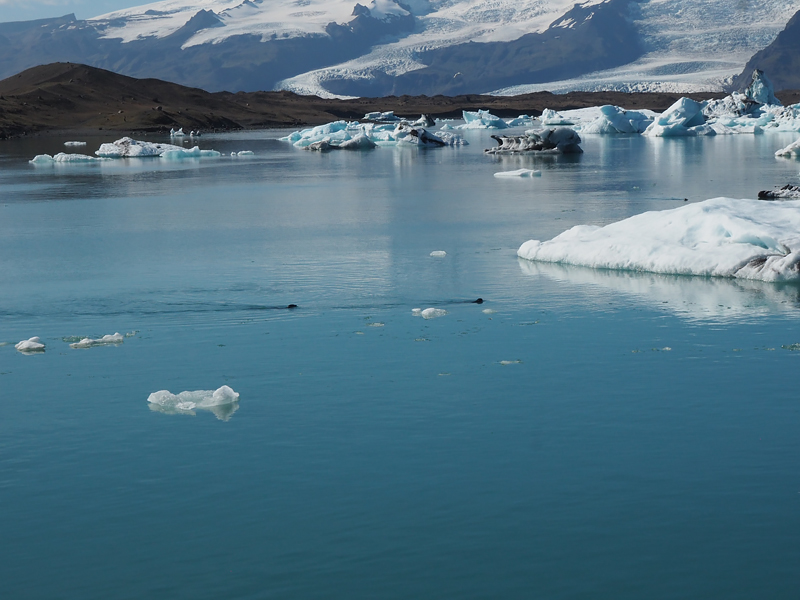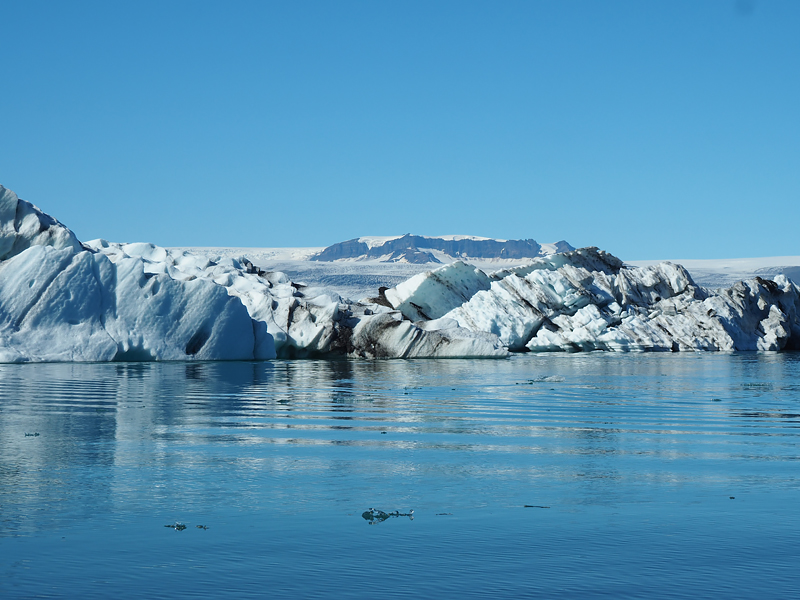 Once we had our fill, we crossed the road to the Diamond Beach, where chunks of ice land on the black sand. While it's certainly pretty, we didn't feel the need to spend too much time here.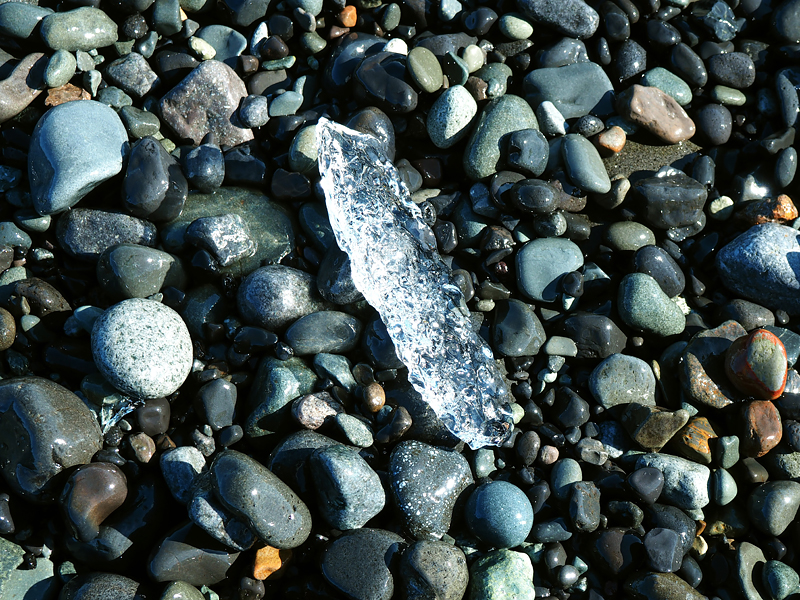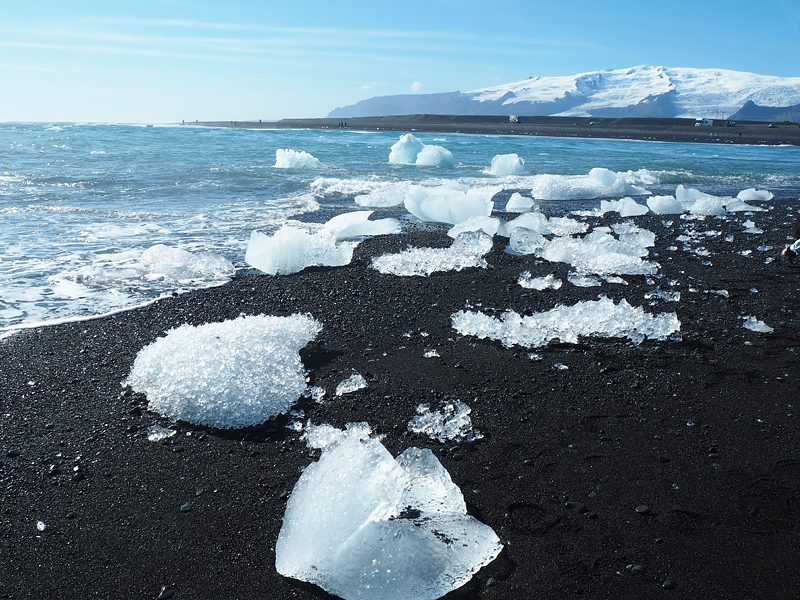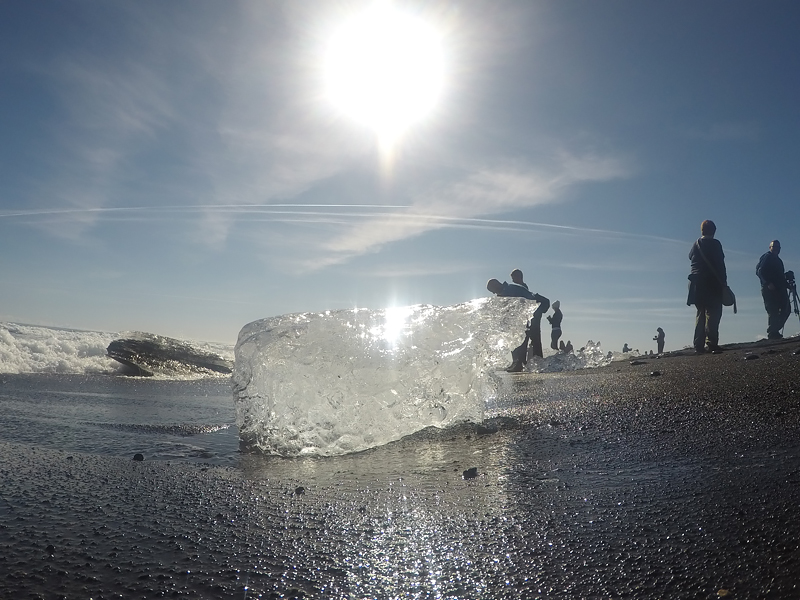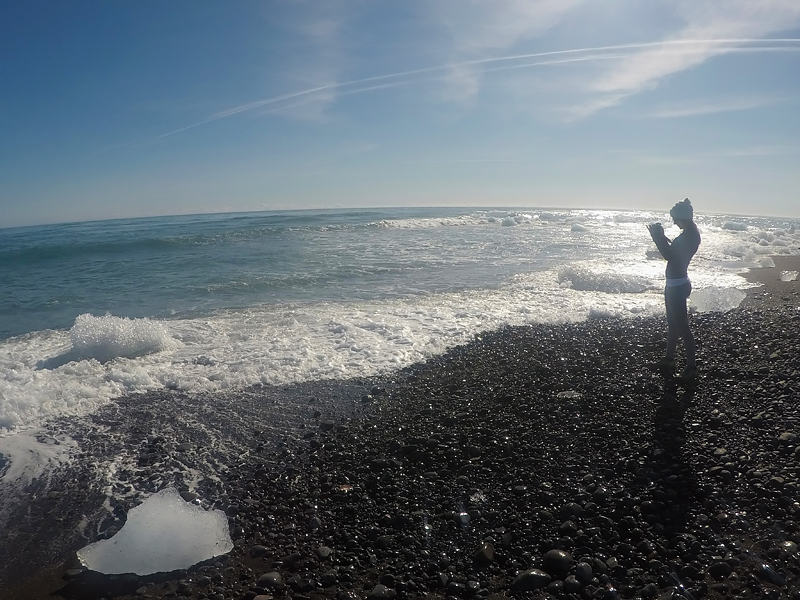 We passed several outlet glaciers and eventually turned off a rough road to get down close to it. We had hiked the glacier last time, which was at the end of winter, and we could tell it had retreated quite a bit at this point. It was still quite pretty to see.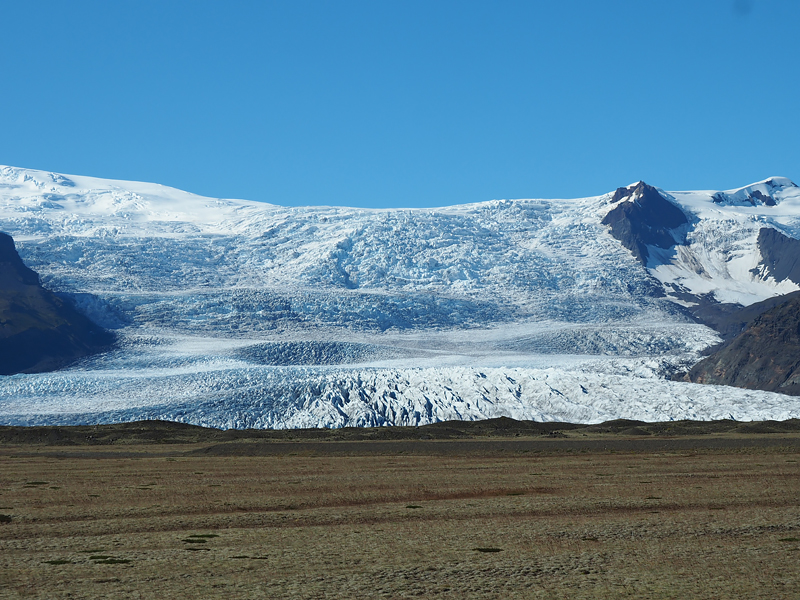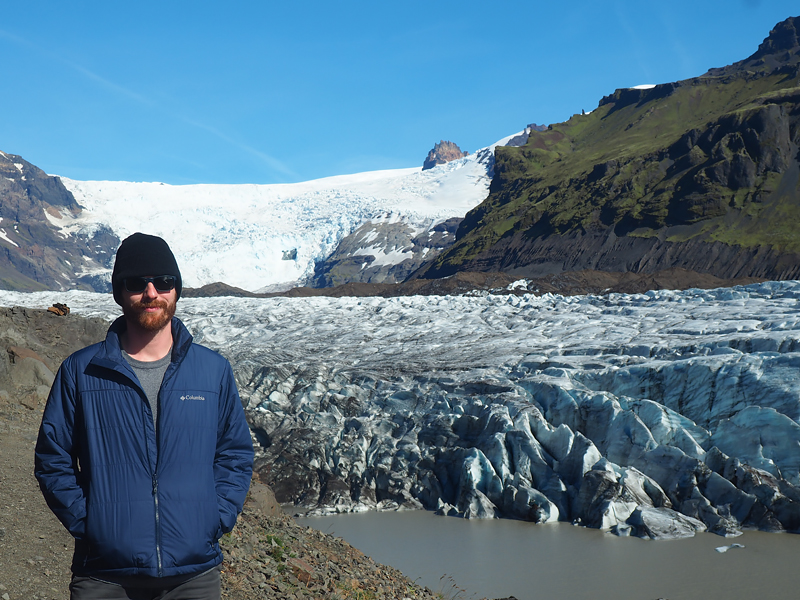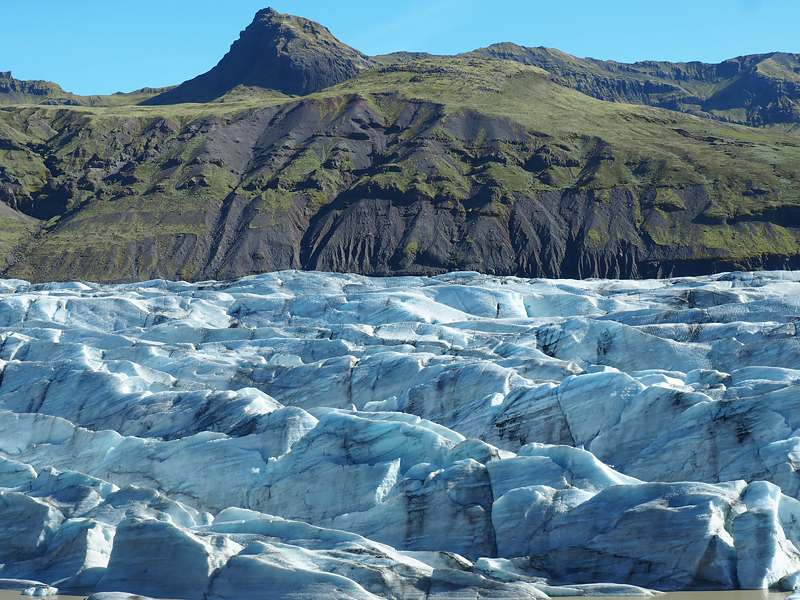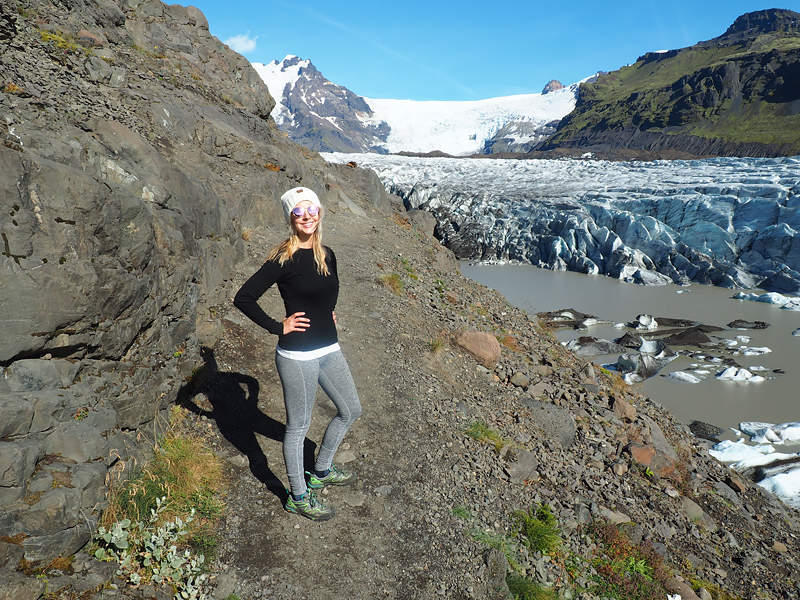 Our ending spot for the day was Skaftafell National Park. We got there early enough to set up camp and then do a hike through the park. I had some directions for a good loop hike to do, but apparently my directions were shit. We walked all the way up to Svartifoss just fine.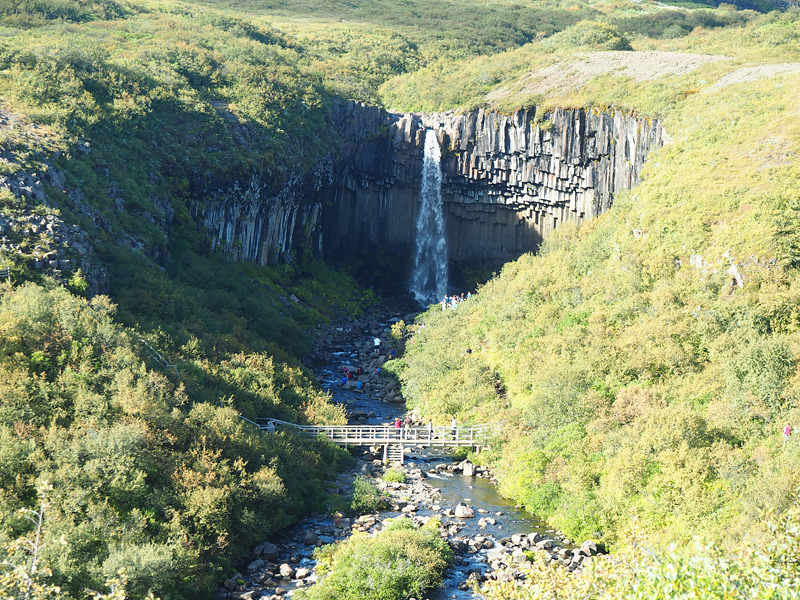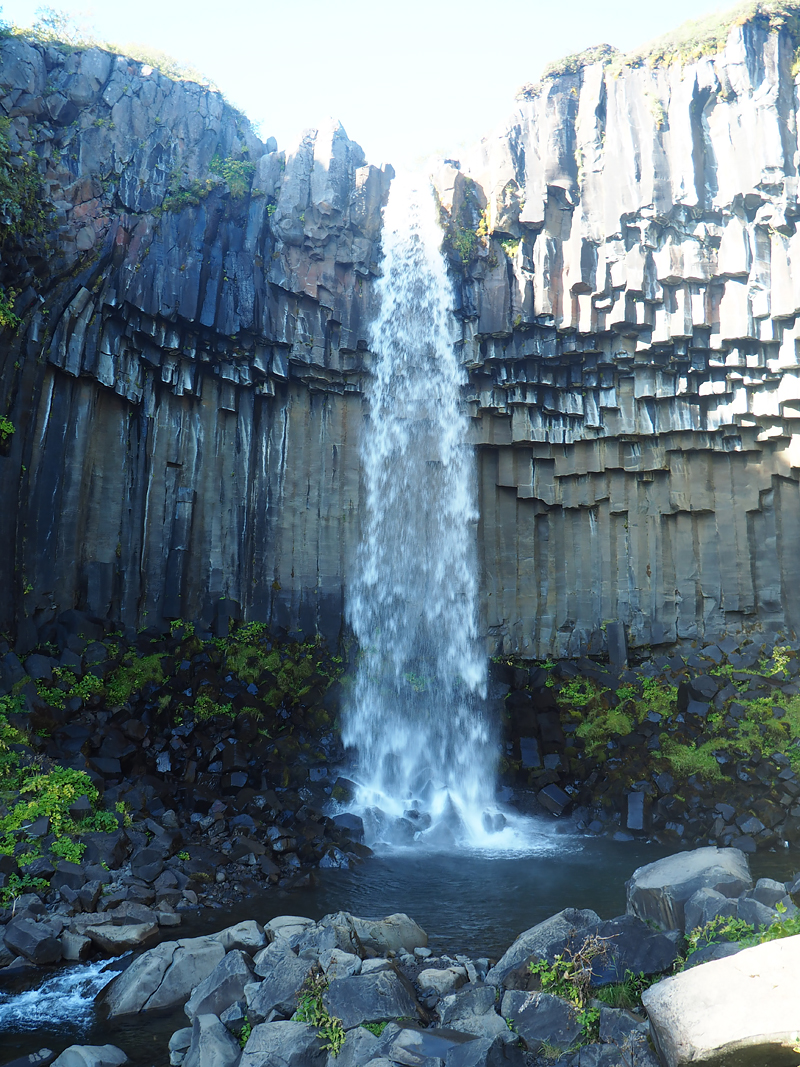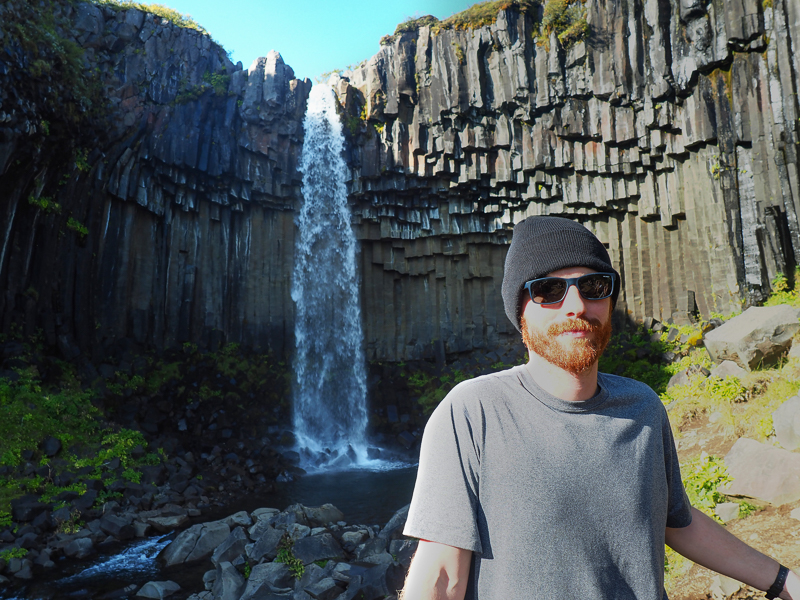 But then we continued on past it up another hill before realizing we had gone the wrong way. The day was still young, so we decided to go ahead and turn around and continue the hike we had planned to do. I hadn't realized how long nor how difficult nor how damn hot it was going to be, though. I almost quit when we reached a point where I was barely able to lift my feet anymore and was just constantly kicking loose rocks, and then we see a sign saying the viewpoint was still 1.7 km uphill.
But, as Anthony tends to do, he strongly suggested we continue on. So I whined the whole way, but I did continue on. All. The. Way. And there we were, glacier behind us and glacier right in front of us, with views out over the plains as far we could see.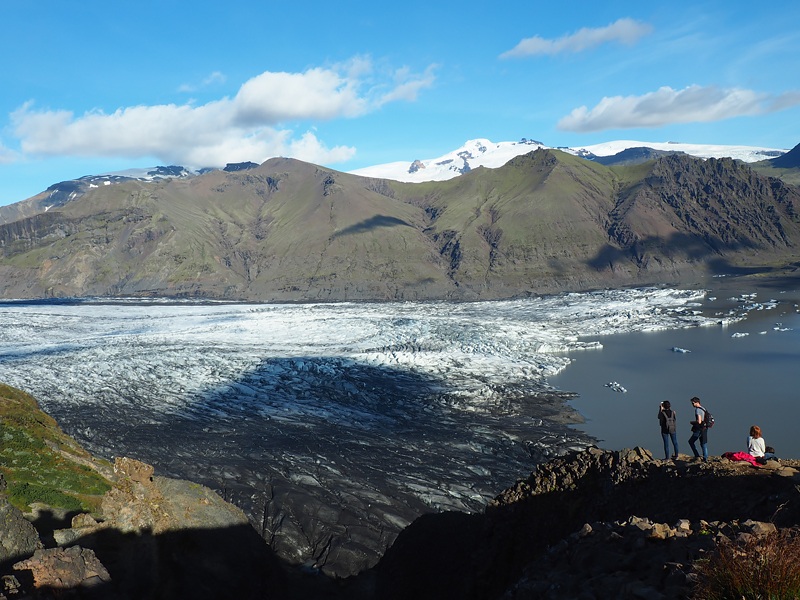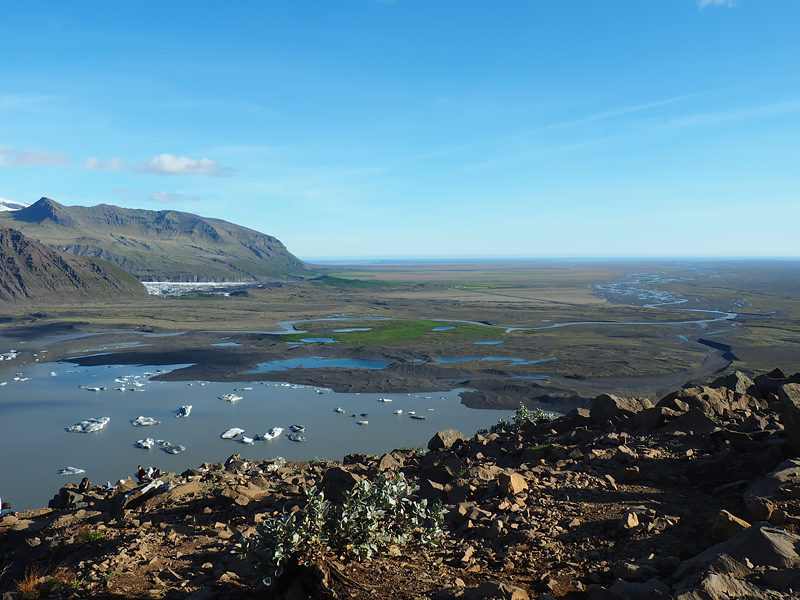 We sat down to drink some water, eat a cliff bar, and cool down.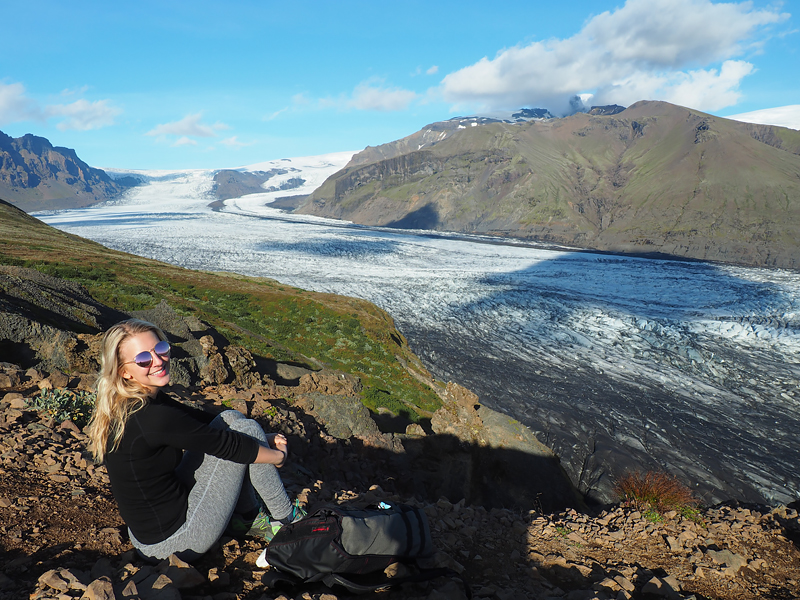 And then we looped back down. Knowing how far we had gone and how high we were, I was expecting a pretty constant downhill walk. But no. Instead, it stayed level for quite awhile, and then turned into practically a downhill sprint.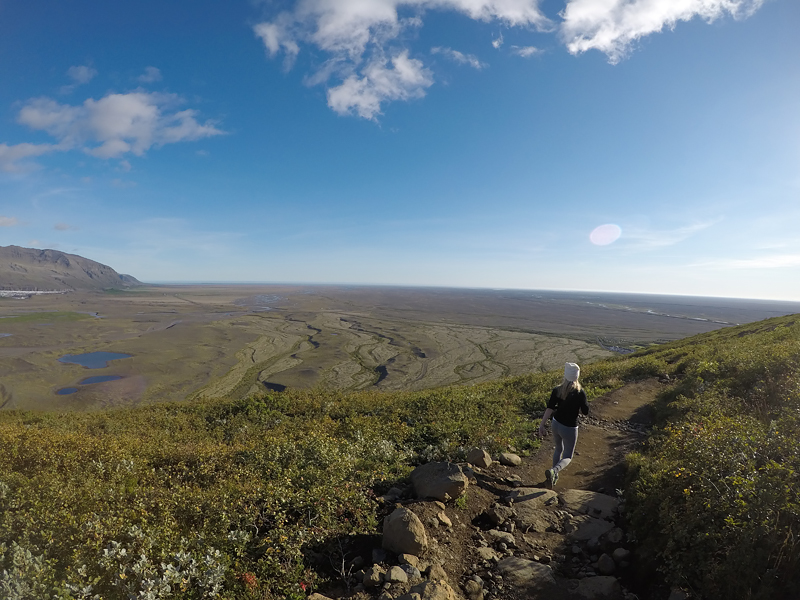 There was one point where the path drastically narrowed and there was a very steep, dramatic drop-off right next to it. A split second after I said "Wow, this looks dangerous," I tripped on a loose rock and fell. Luckily I felt straight down onto my ass instead of to the side at all, and Anthony and I were laughing about it 2 seconds later.
At last, we made it down, and walked back to our little campsite.  We enjoyed our views of the mountain in front of us as we relaxed for the evening before heading up to bed. The northern lights made another very weak performance during the night.